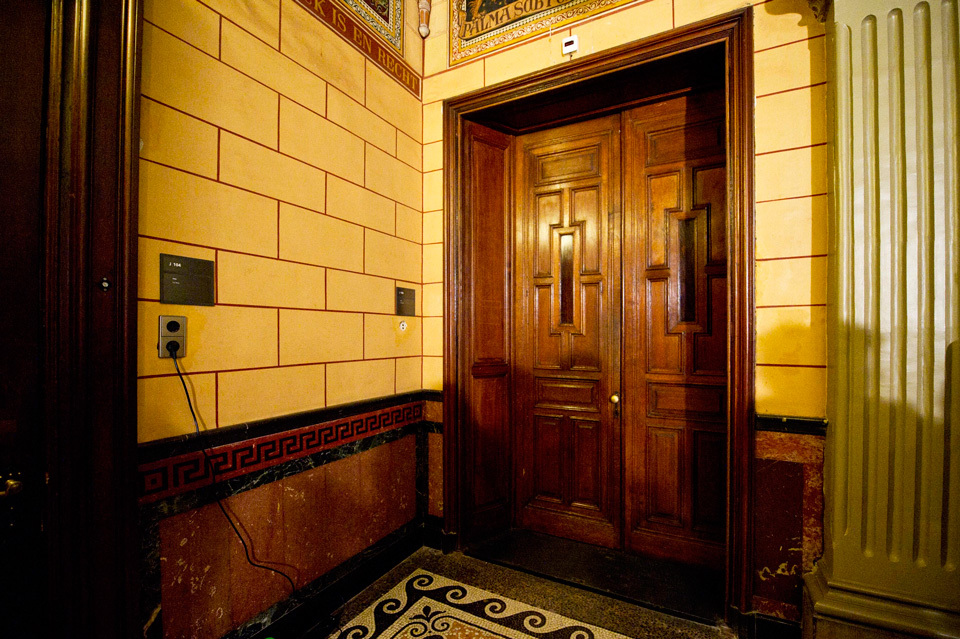 Journalists waiting for things
Whether they like it or not, the topical velocity of the world wide web dictates the pace of traditional news media. Fast news on the Internet is on high demand, yet almost instantly forgotten after it breaks. Still, journalists are competing more than ever for scoops, causing a rapid inflation of what is considered to be actual breaking news. Especial in the political arena, journalists of dozens of different outlets hang around, sitting, waiting, wandering. GigaPica collected some images of journalists waiting for things.
Their clothes suggest it's the nineties, but with journalists and their sense of style, one can never quite tell for sure.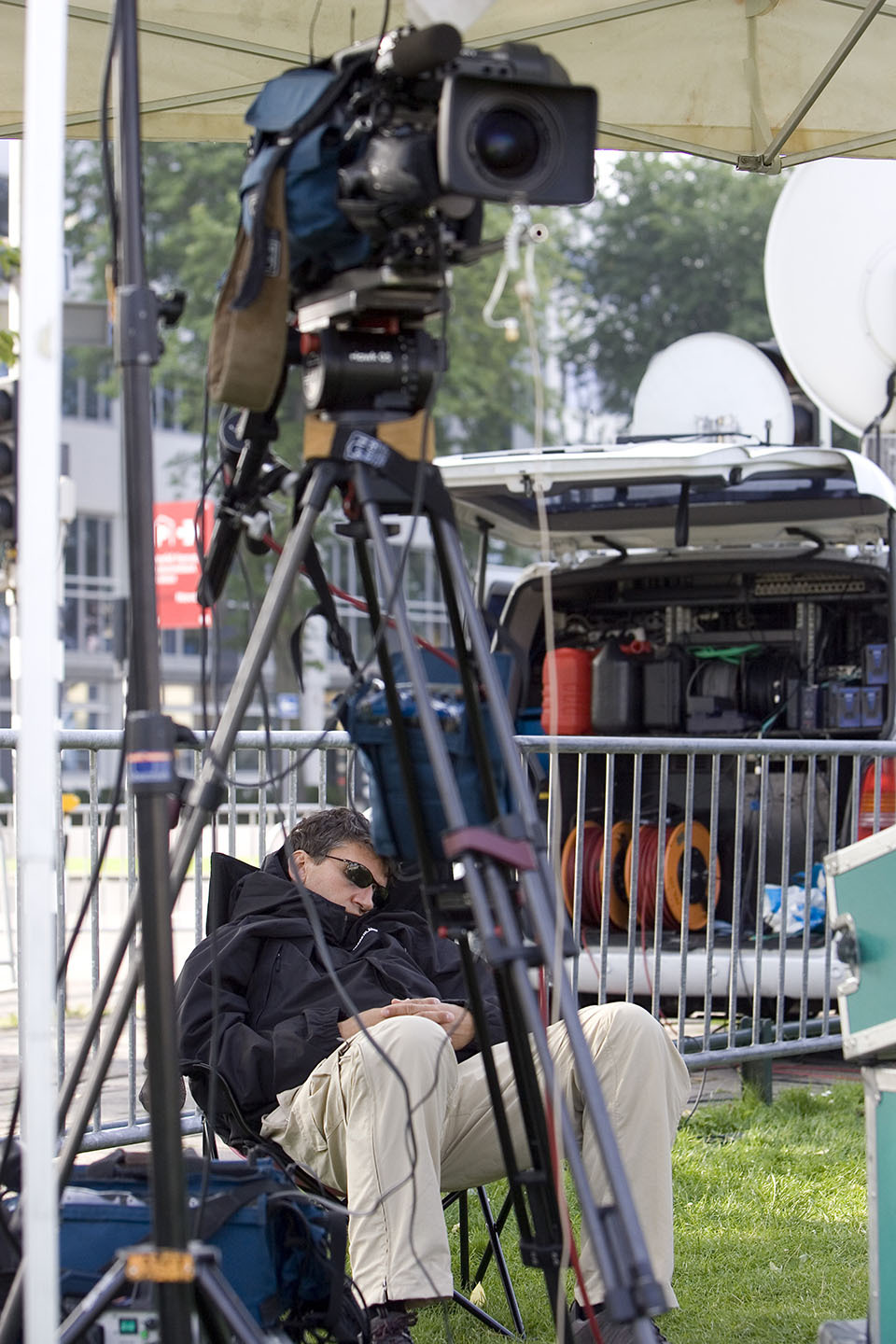 While waiting for a war criminal in Scheveningen, some take a nap...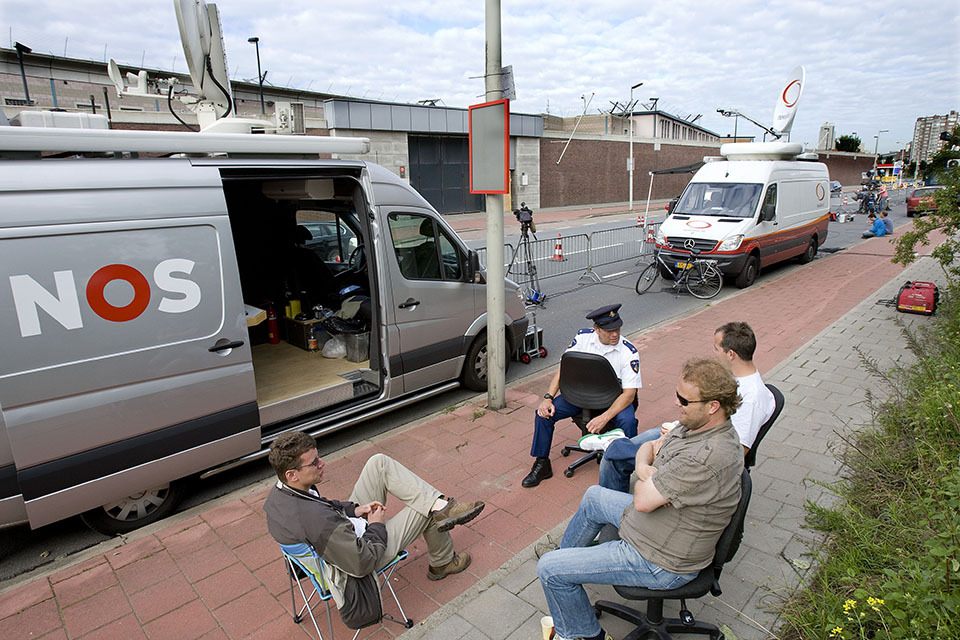 ...while others have a cup of coffee with the neighbourhood street cop...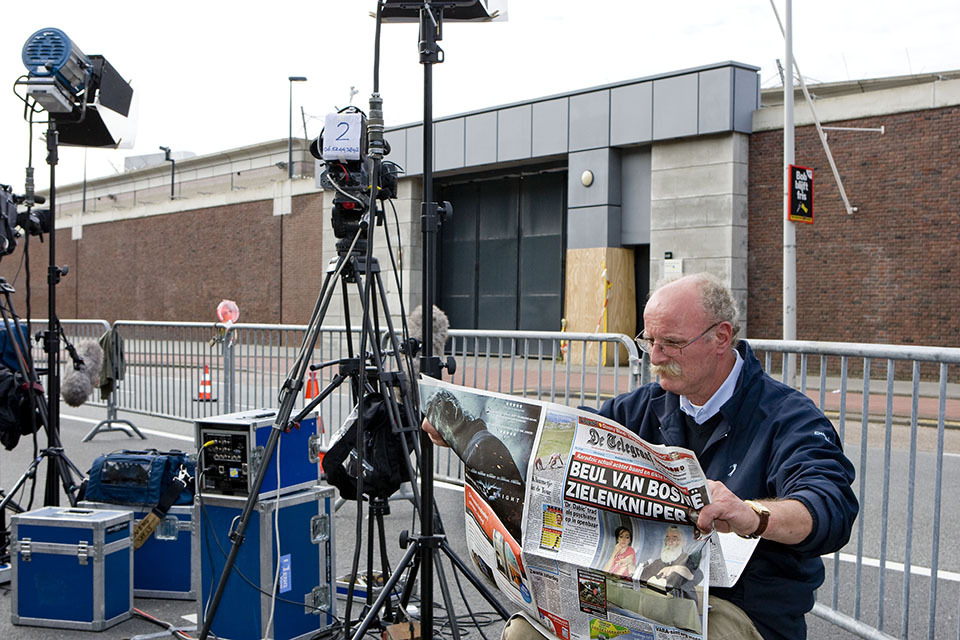 ..or readi about the war criminal in question in a popular newspaper.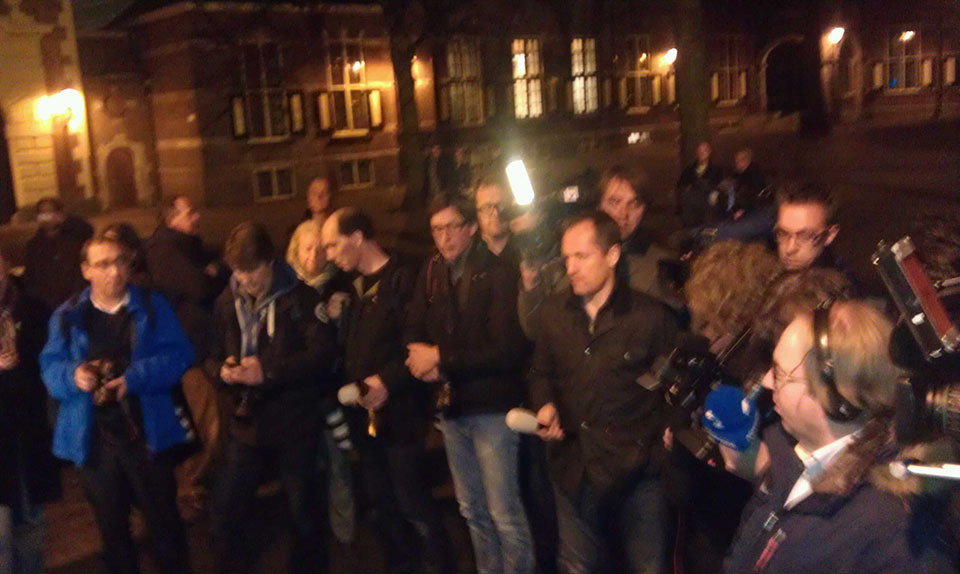 Any second now, someone who is considered to be important could emerge from an important building to say something important about something important, and all journalists will turn to their audiences to explain to them how important it is. Most people won't care, however.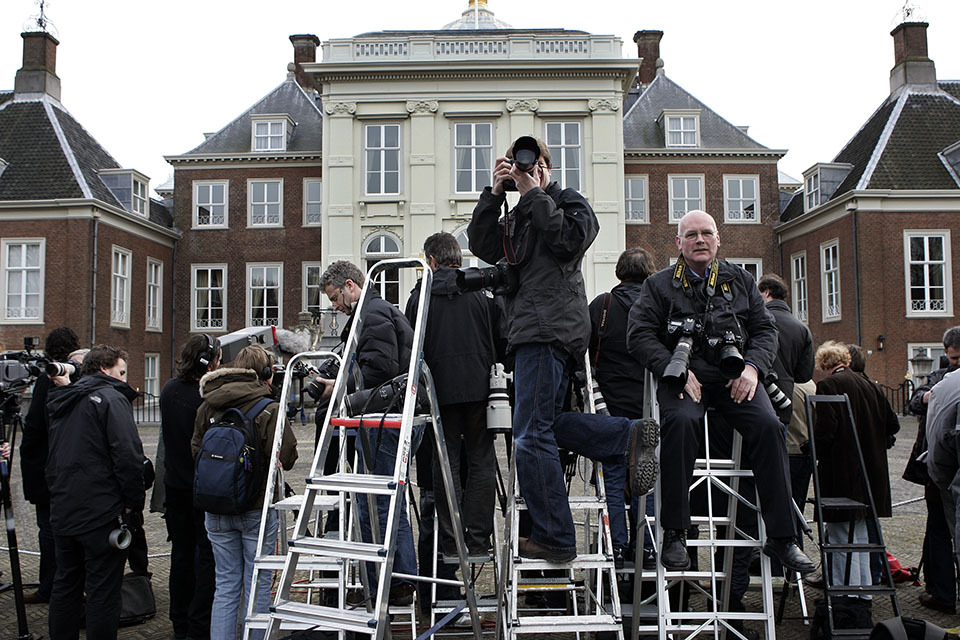 Indispensable equipment for photojournalists: step ladders.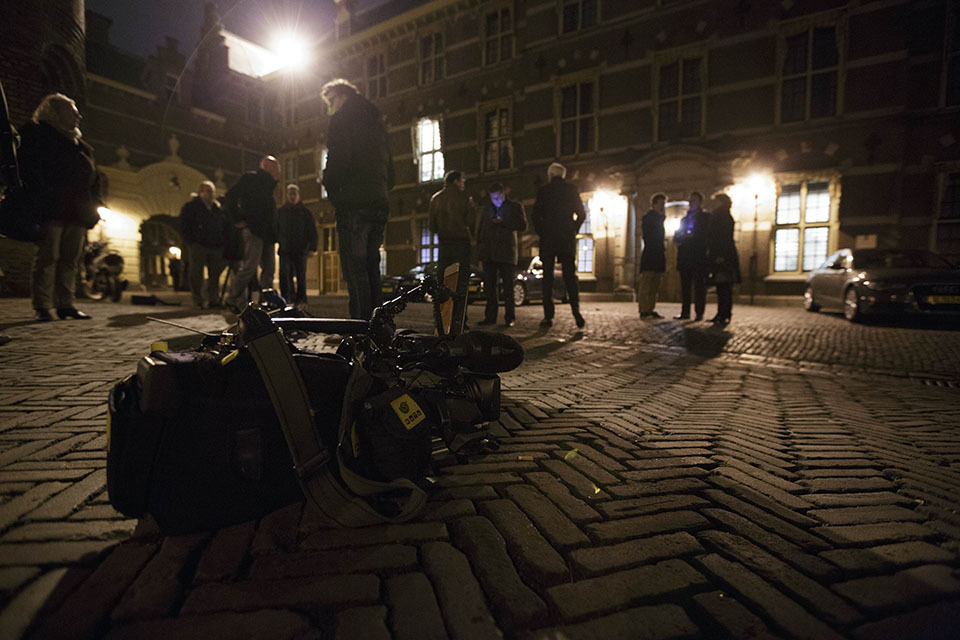 Someone decided he had waited long enough. Eye witness journalists (and there were many) report they saw a bewildered man with a beard of three days who teared off his shirt and staggered away, growling aggressively.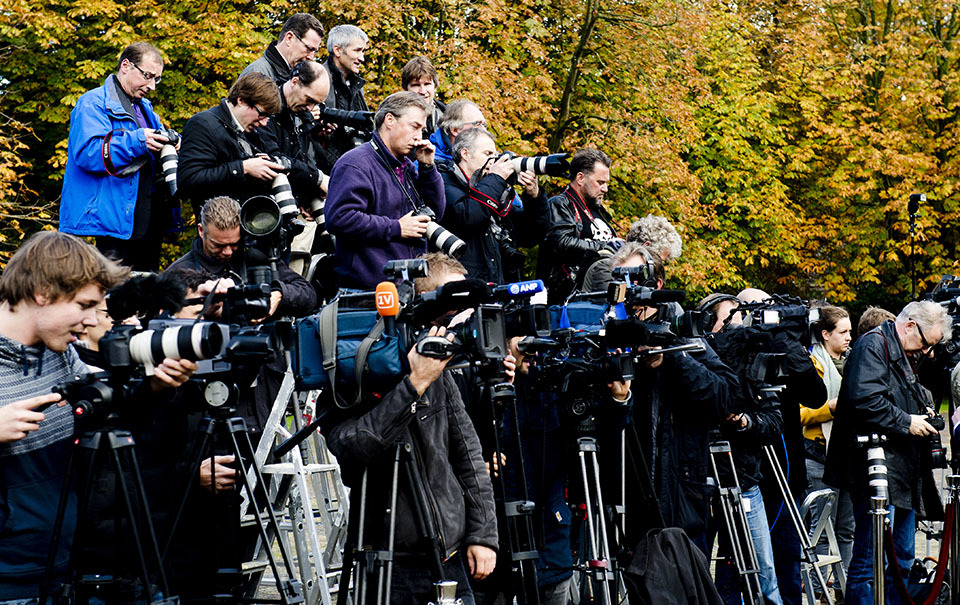 A stack of journalists.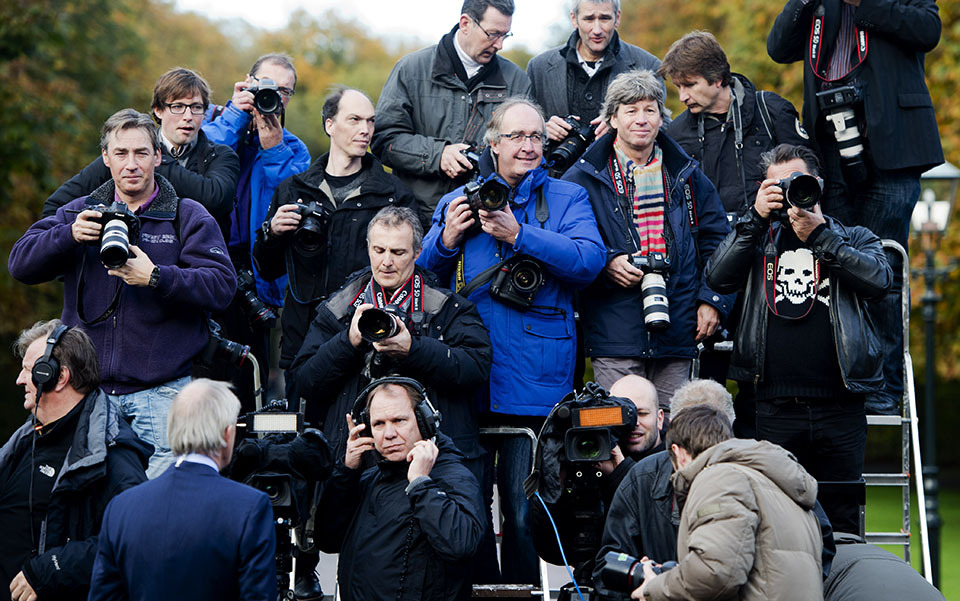 Photographers having trouble looking at the camera. Pretty ironic, actually.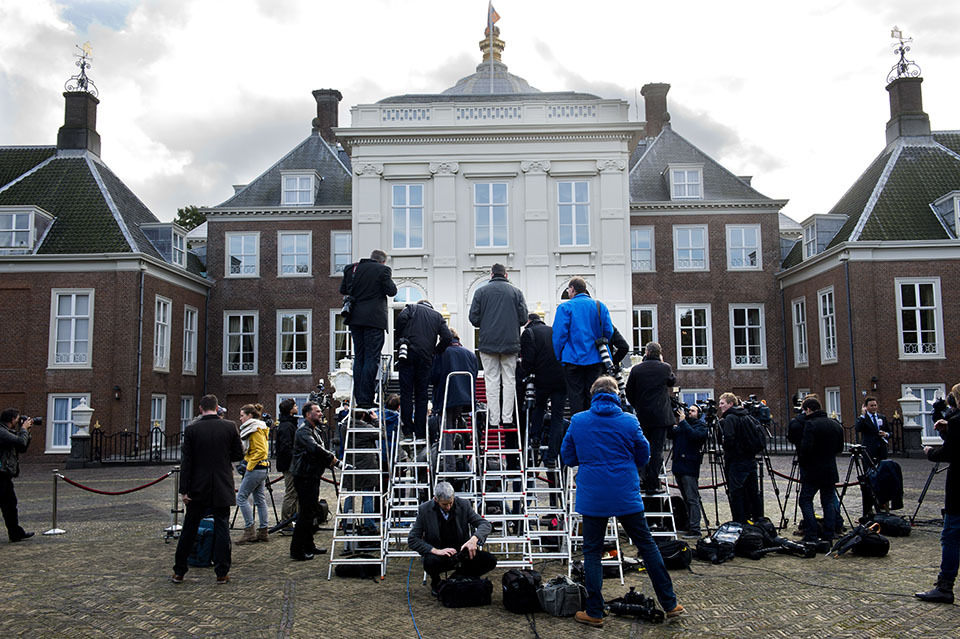 Photographers getting ready to snap at a house as soon as someone emerges.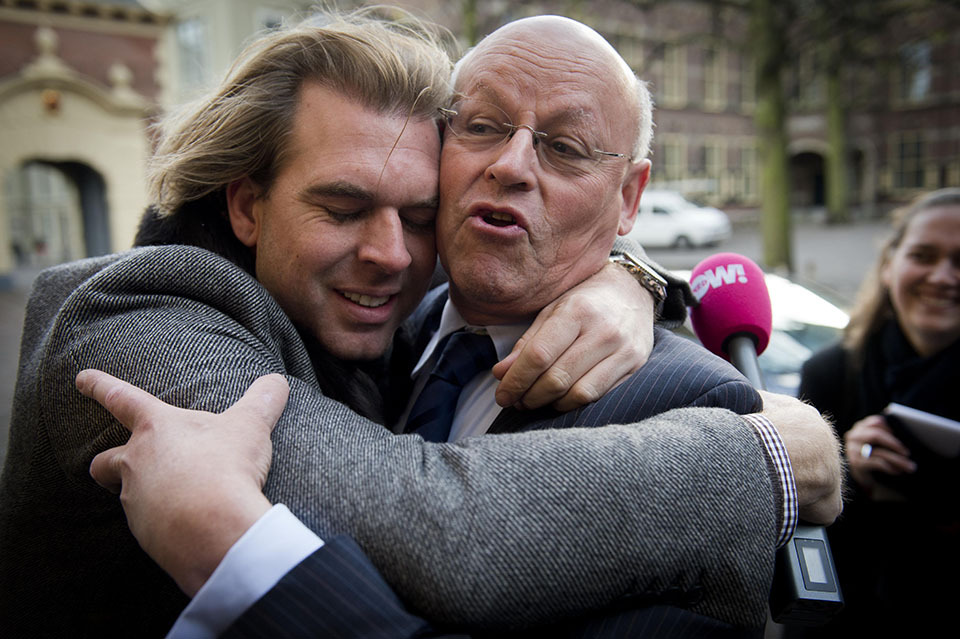 Sometimes journalists are so happy something finally happens, they can hardly contain themselves.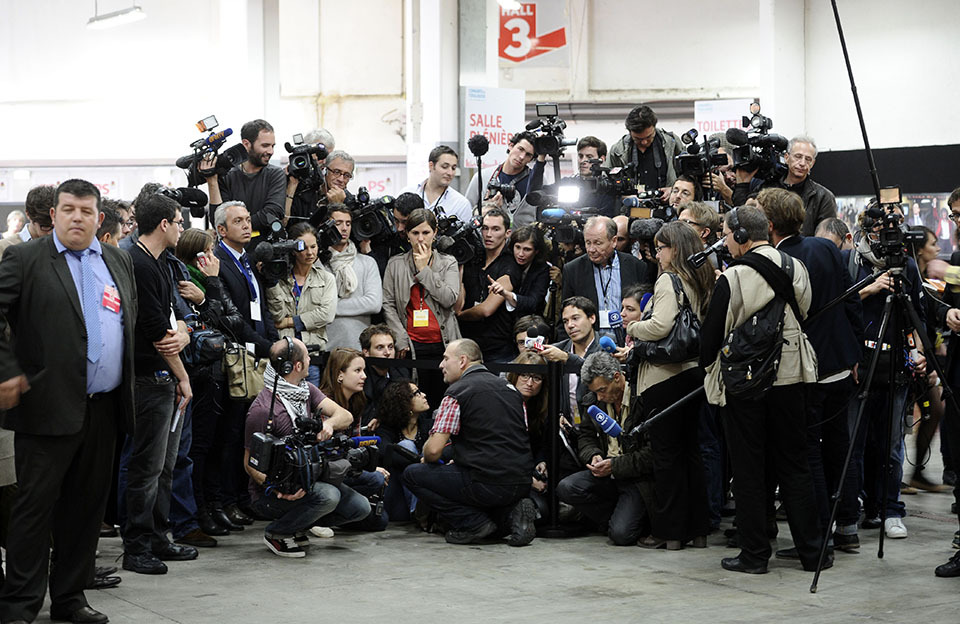 Congregation of journalists, praying together for a day with little or no waiting. Probably in vain.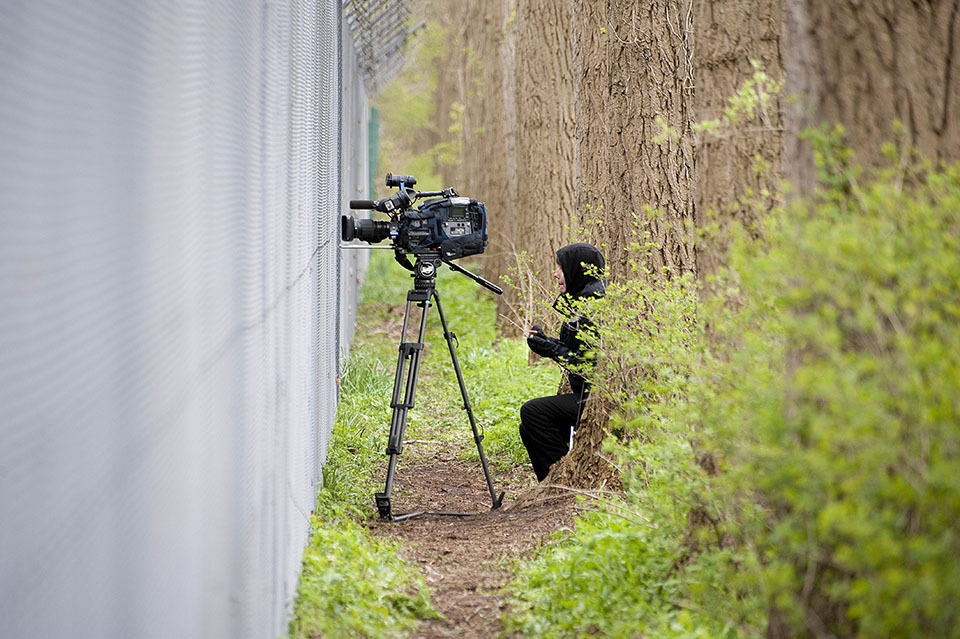 Camjo trying to capture images of politicians in the wild at the Catshuys.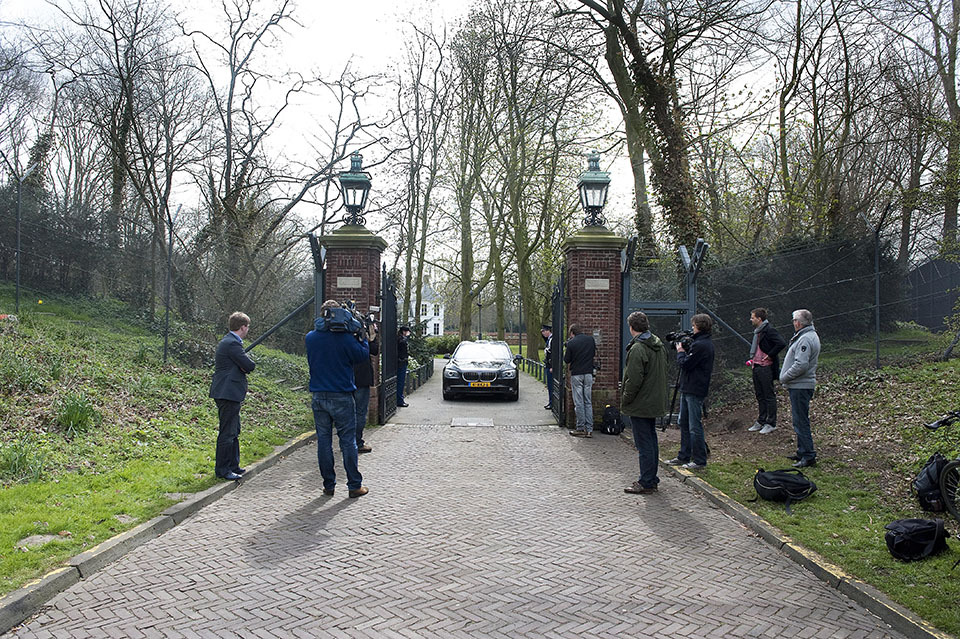 When bored, some press journalists resort to car photography.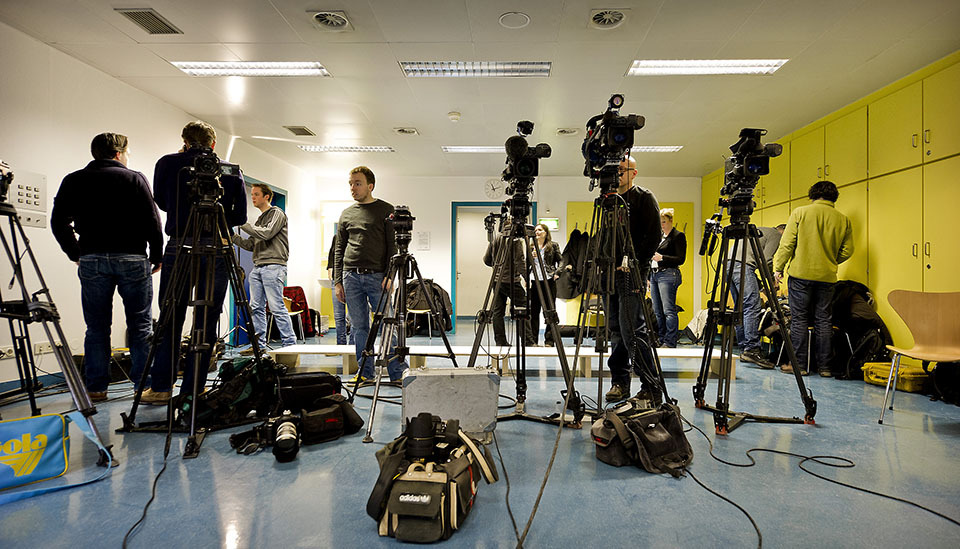 Preparing to record something that will be utterly important for a few minutes.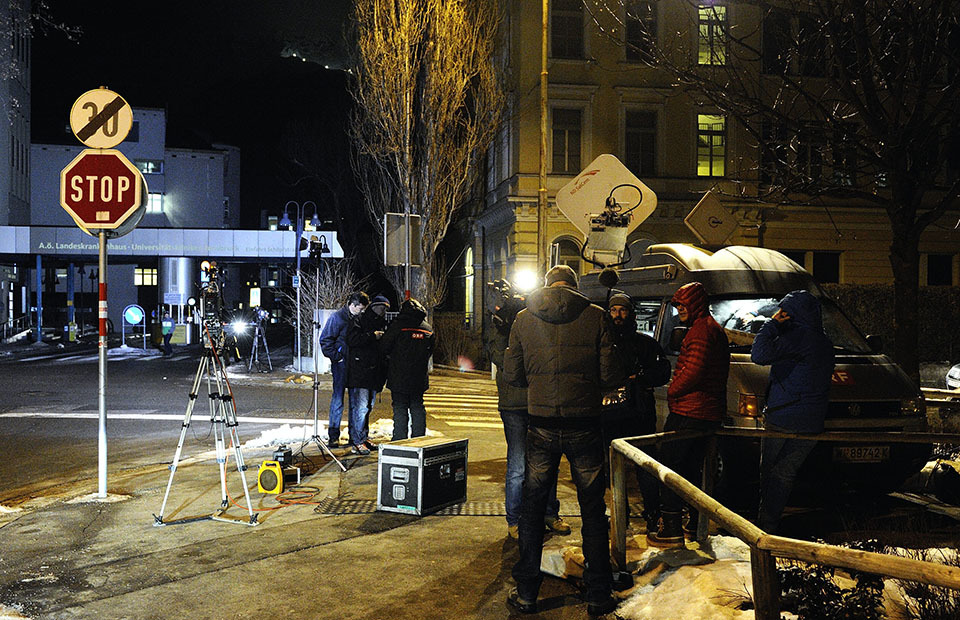 Waiting outside the hospital where Prince Friso was brought after his skiing accident. At one point, one journalist was so incredibly tired of waiting, she bluffed her way into the hospital, just to get SOMETHING out of SOMEONE. Long story short: it ended up being disastrous. Lesson for all: don't try to force an end to the waiting.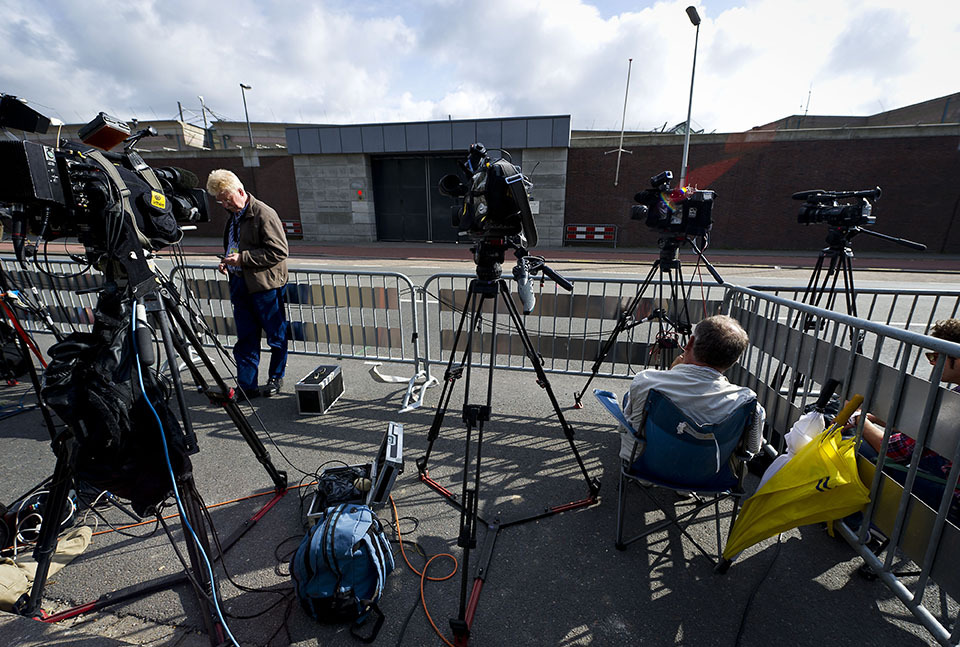 Sometimes it's a politically relevant door, sometimes it's an internationally relevant prison gate.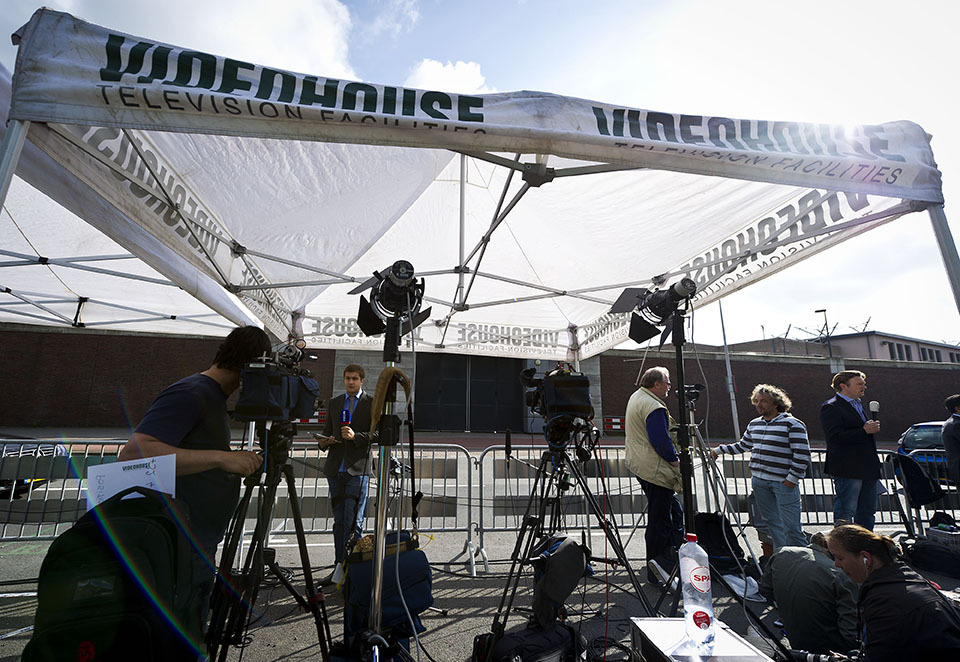 These guys were planning for a long wait. They came prepared.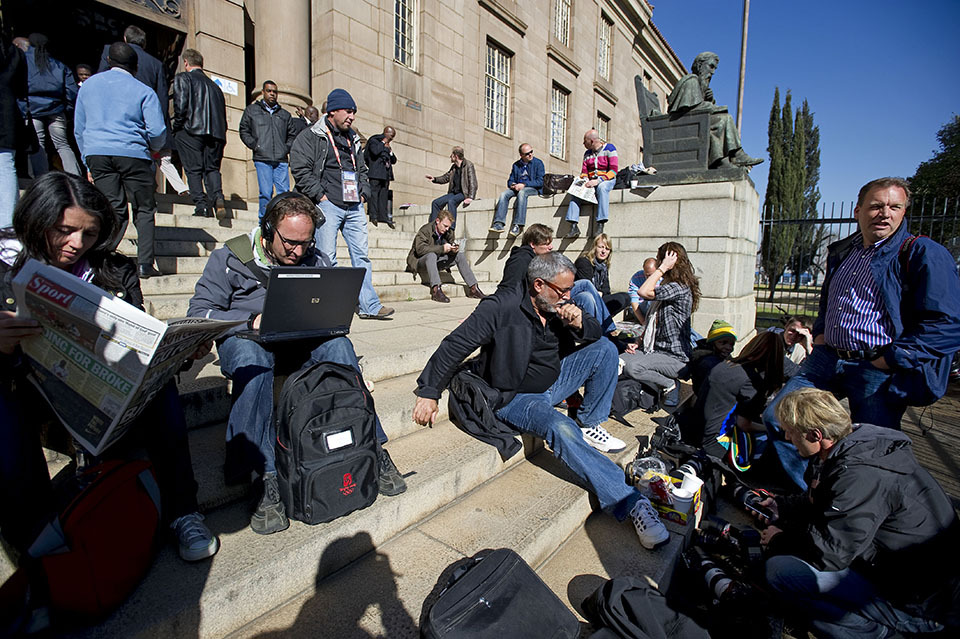 Waiting in front of a courthouse in Johannesburg. There's tons of journalists, because the accused are the Bavaria dress wearing women at the 2010 World Championship Football.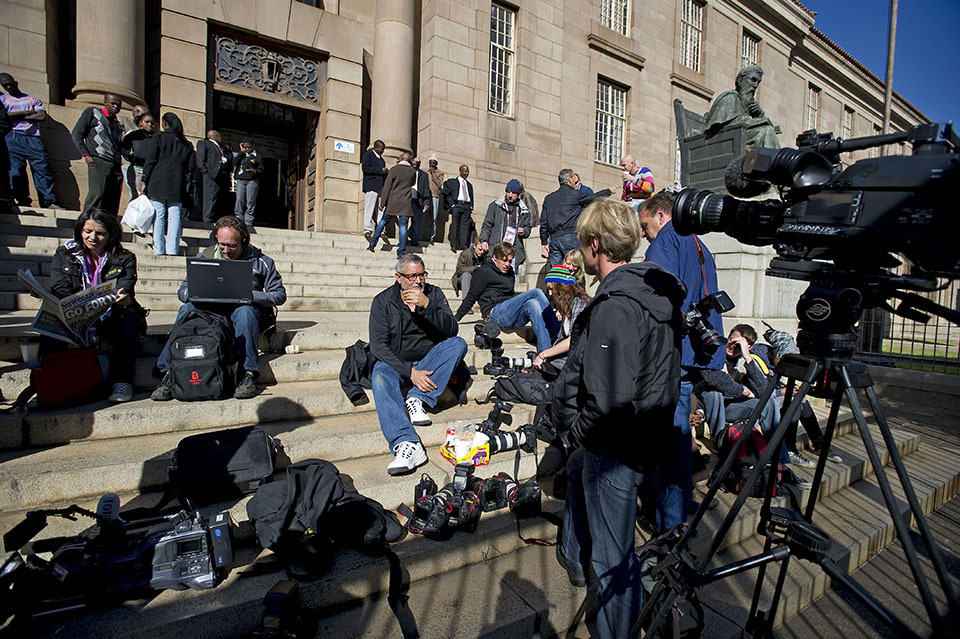 And like everybody else, journalists like girls in tight 'n bright summer dresses.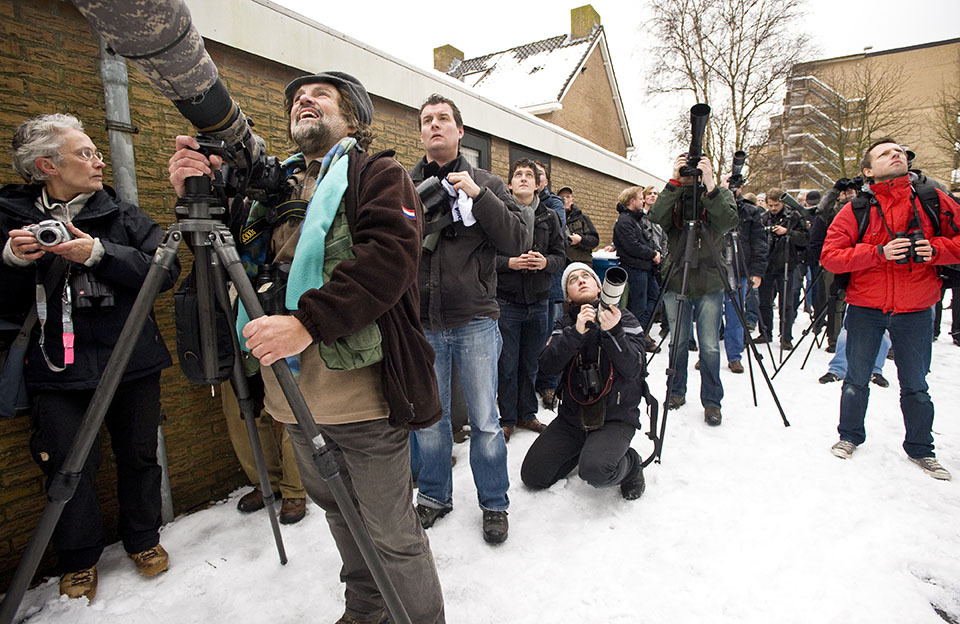 Zooming in on the Baltimore Oriole. Apparently, it's a rare species.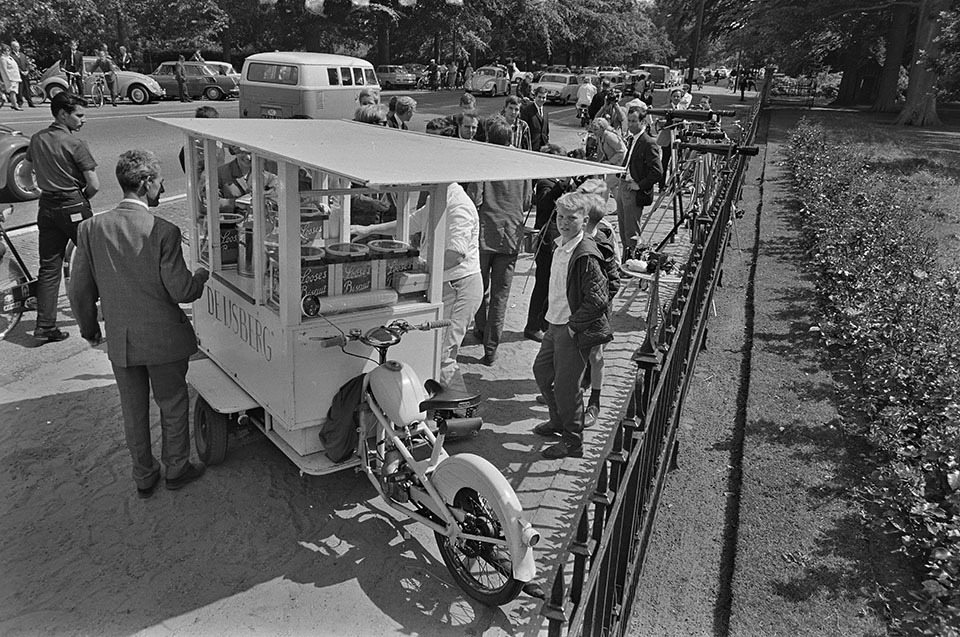 Icecream. Indulging journalists waiting for things in the 1960s...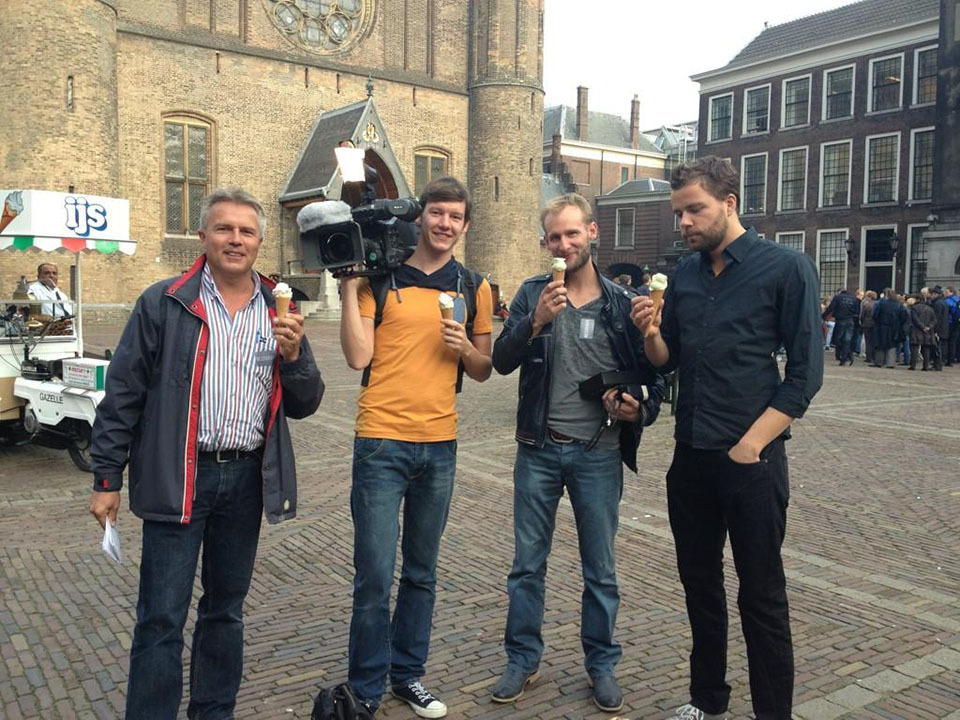 ... and today