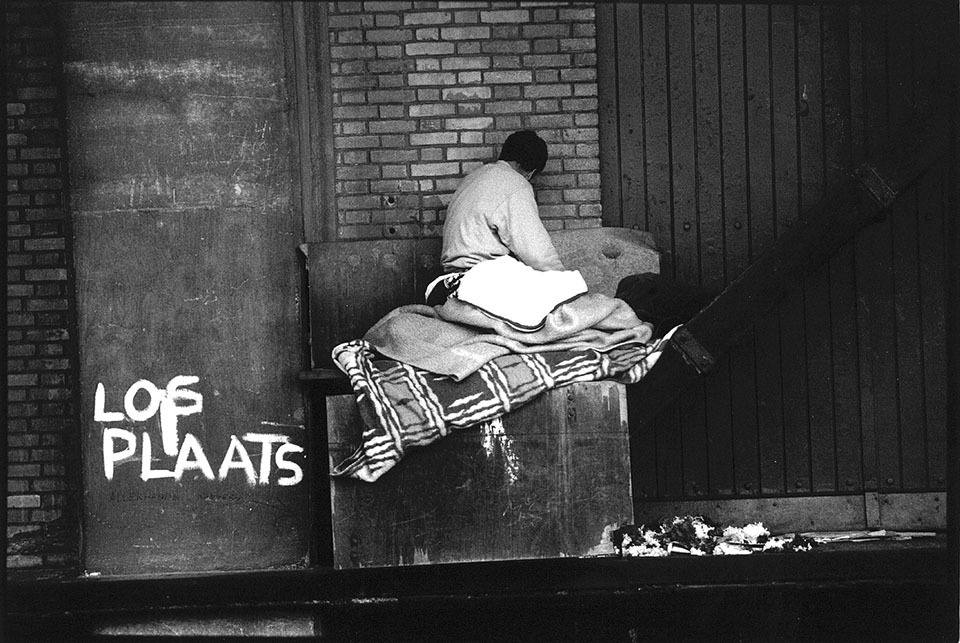 Poverty of the past
Europe is in crisis. The Netherlands are having trouble forming a government that can adequately deal with the economic downfall and social turmoil that naturally follows when jobs are lost and mortgages become unaffordable. Apart from that, there's fear of growing inequality and a widening gap between rich and poor. But as GigaPica shows, poverty in the Netherlands is of all times.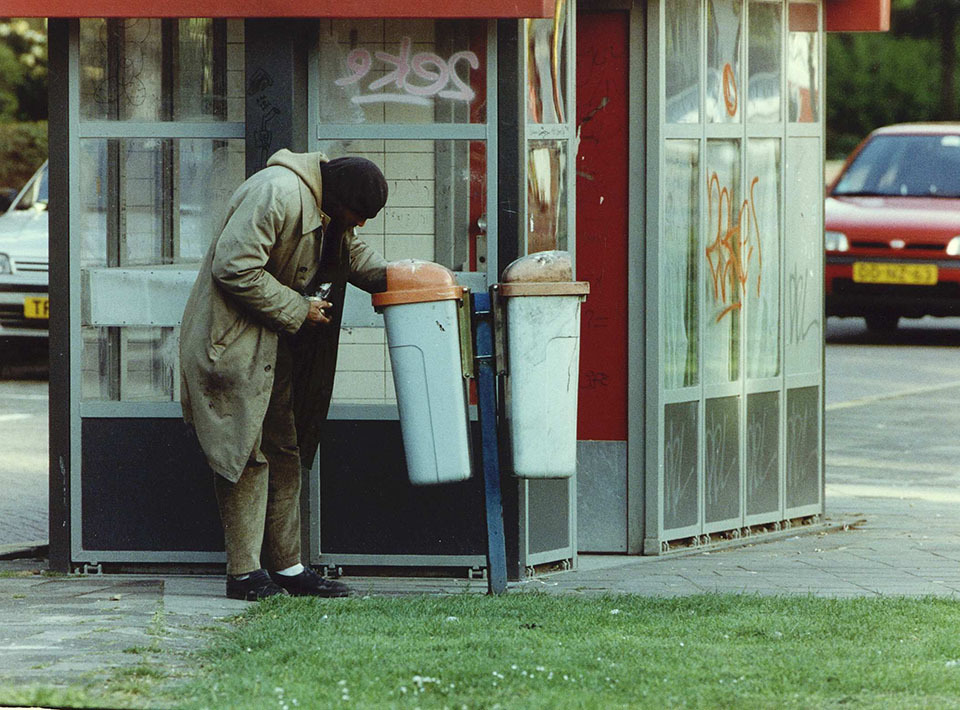 In the harsh economy of the eighties, trash cans had small openings so leftover food stayed fresh slightly longer.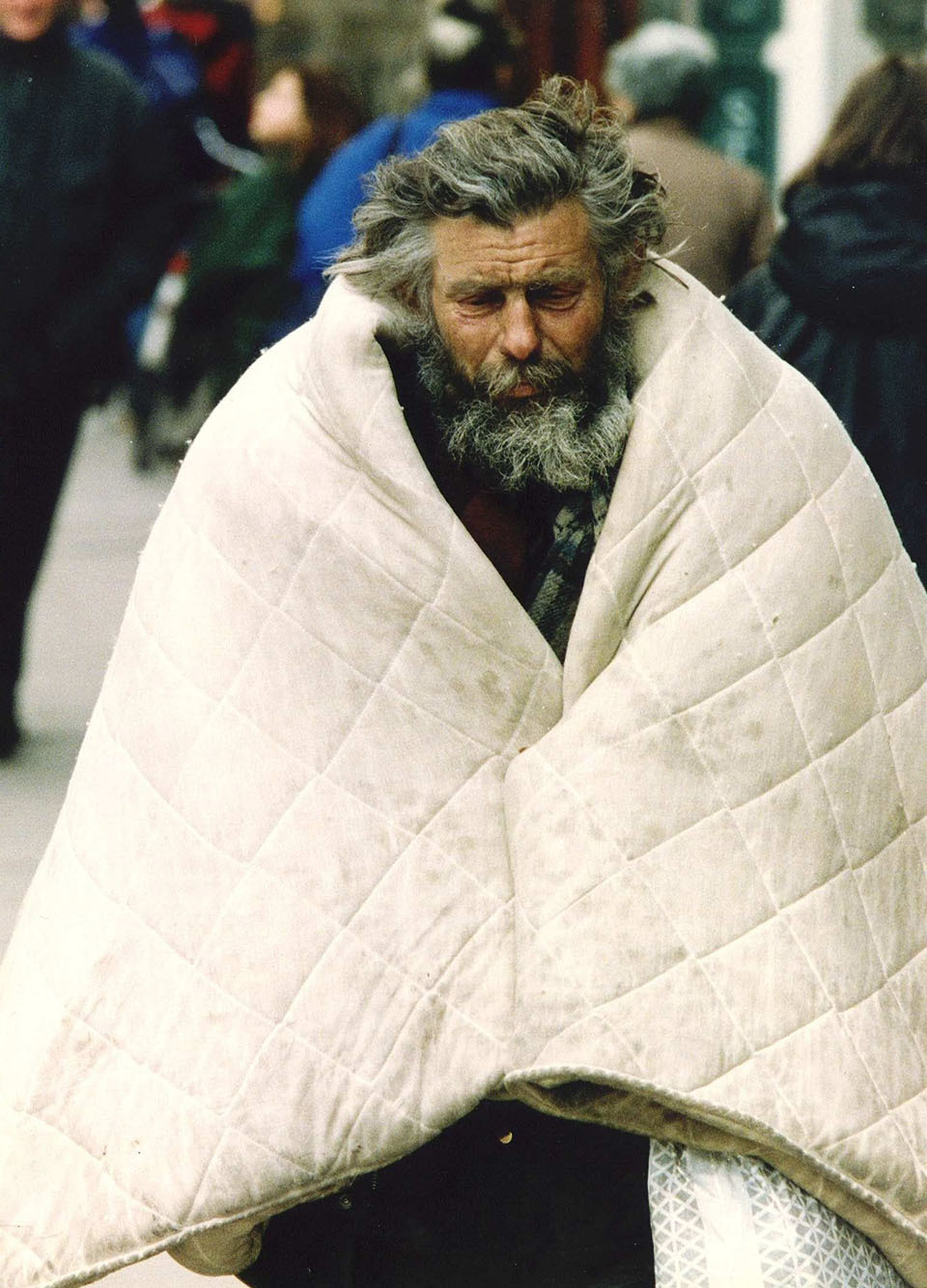 This is either a bum, or an old picture of Robert De Niro doing field research for a movie part.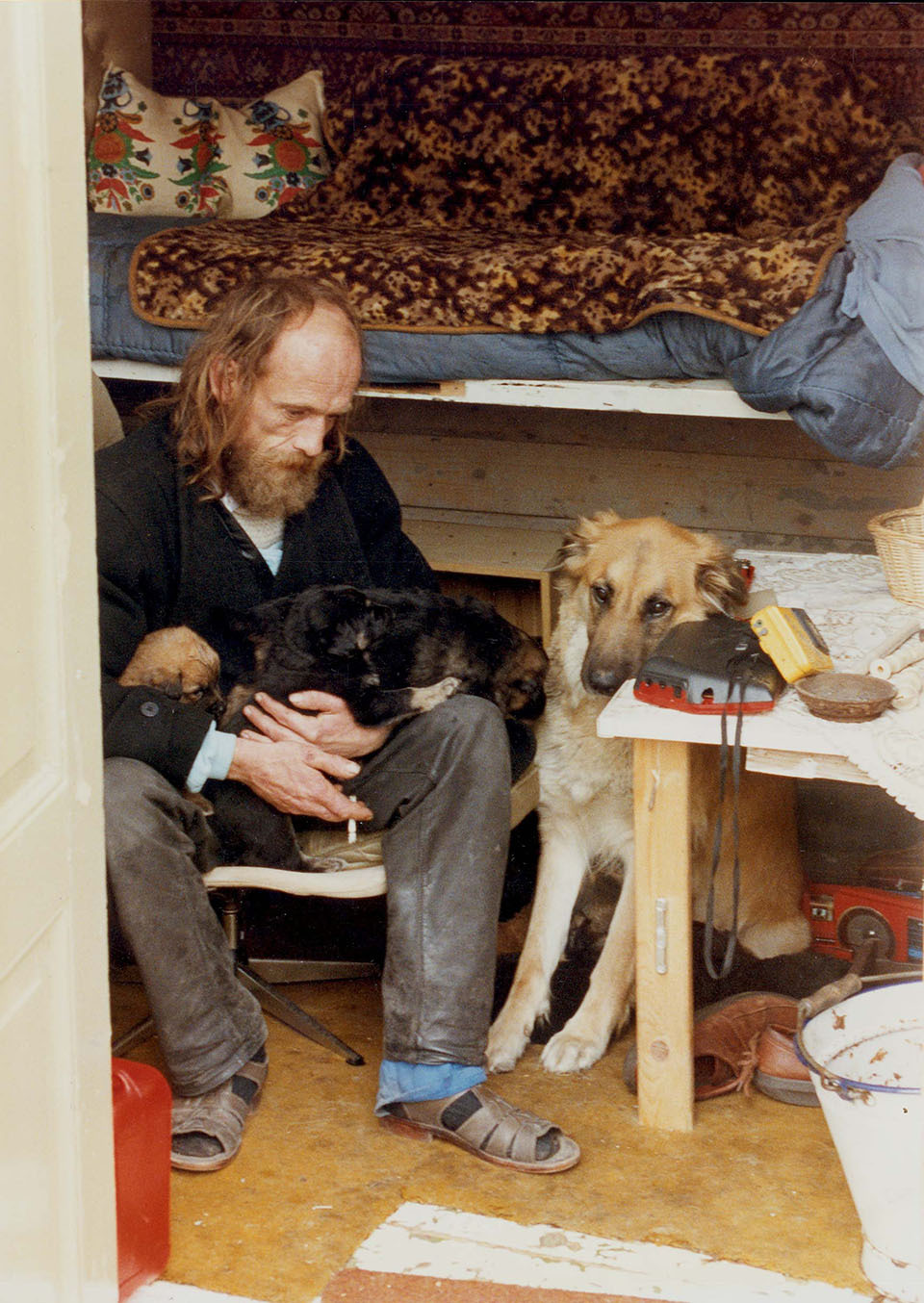 All that seventies tech stuff but no wall plugs makes Harrie a sad bum.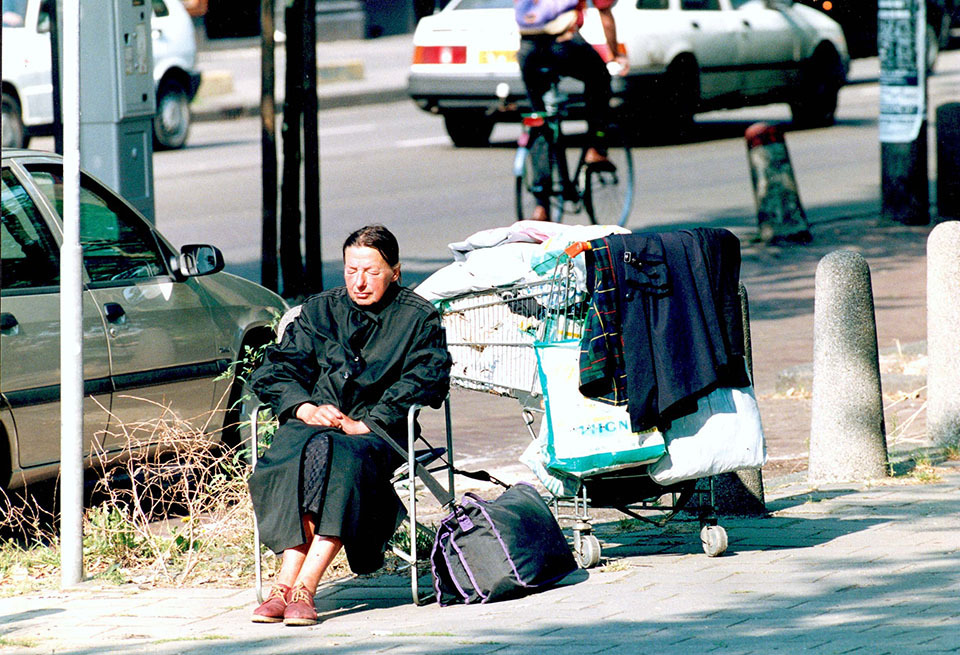 Tired of an exhausting shopping spree, this lady takes a break on the sidewalk.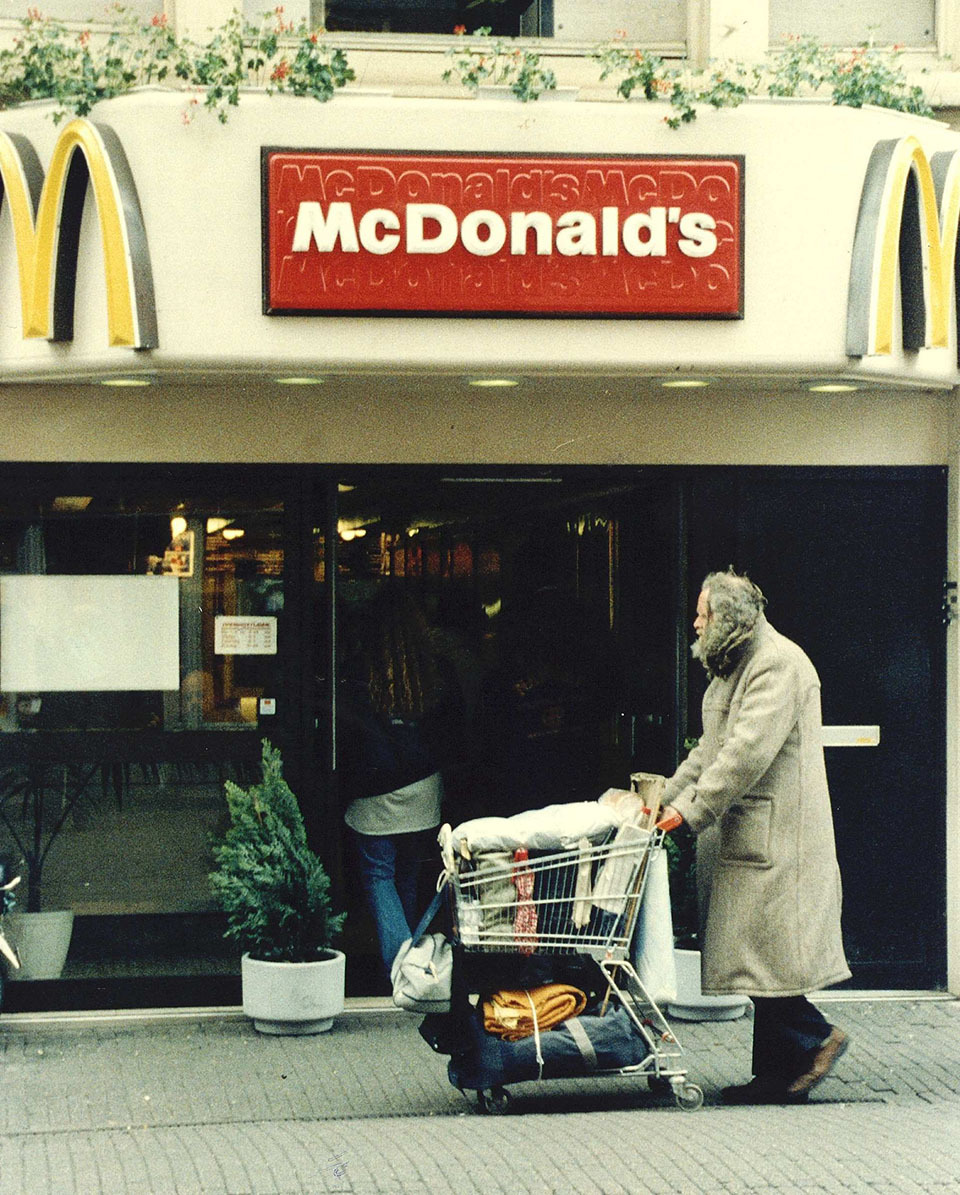 On his way to the McDumpster for chicken McNugget leftovers.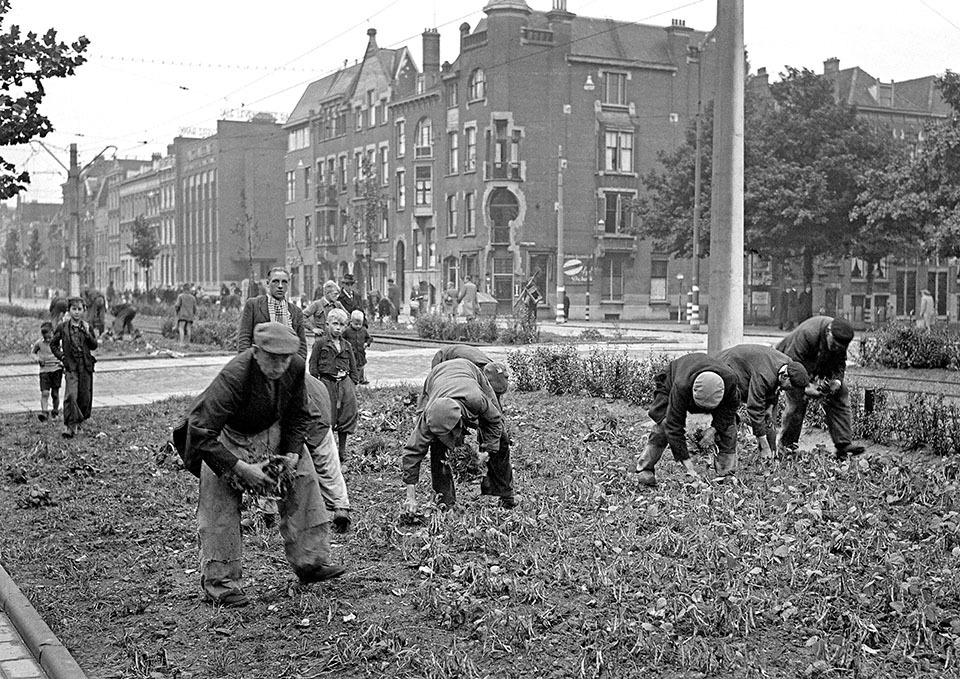 Years after the War, people were still scrounging the berms for tulip bulbs.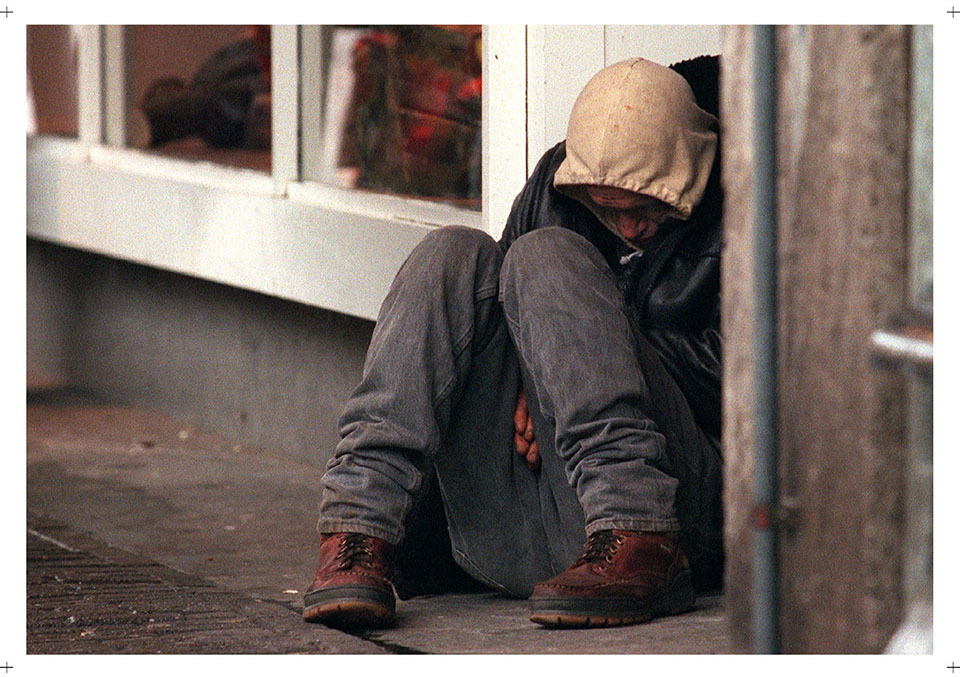 Different perspective: when the economy was strong, squatters had difficulty stealing homes.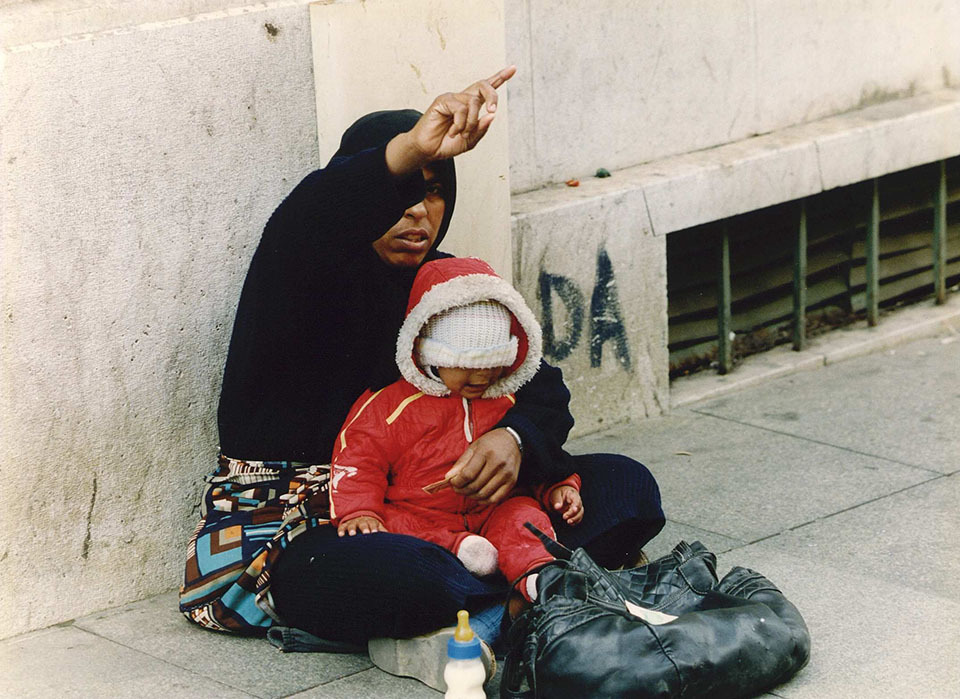 Also nothing new: expelled illegal immigrants who refuse to leave the country.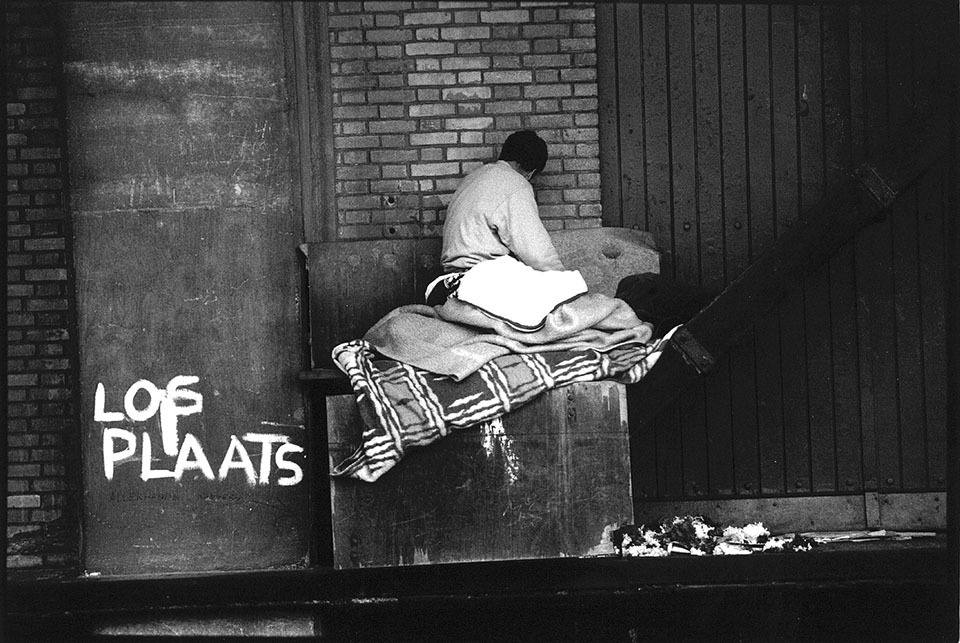 This picture was taken when poverty didn't have a clear face yet.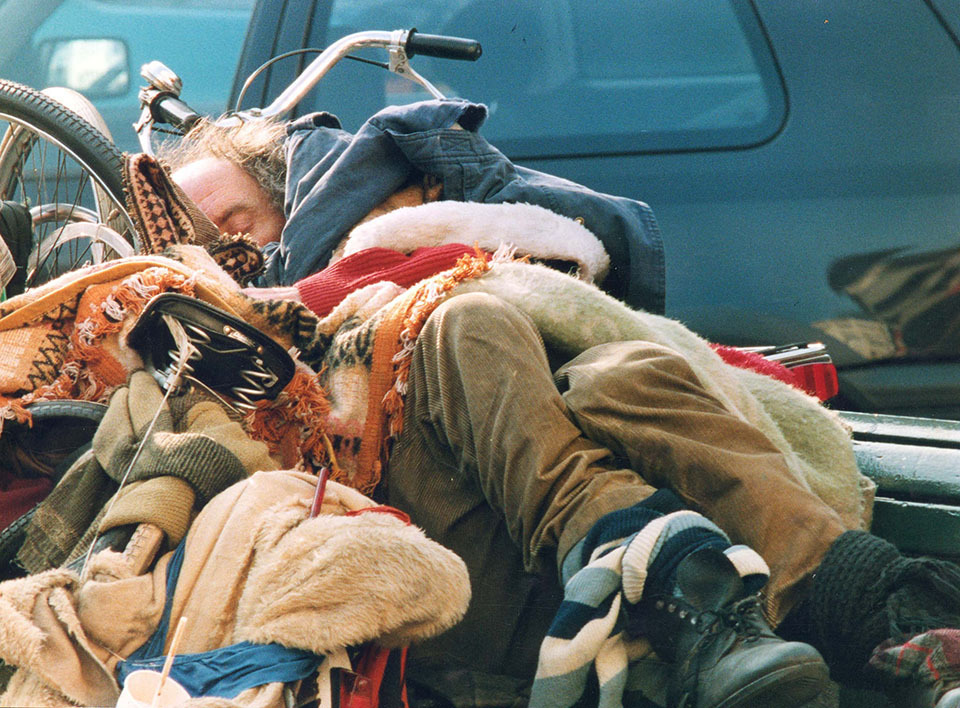 Might be a bum. Might be an overaged hippie who didn't make it home after a party.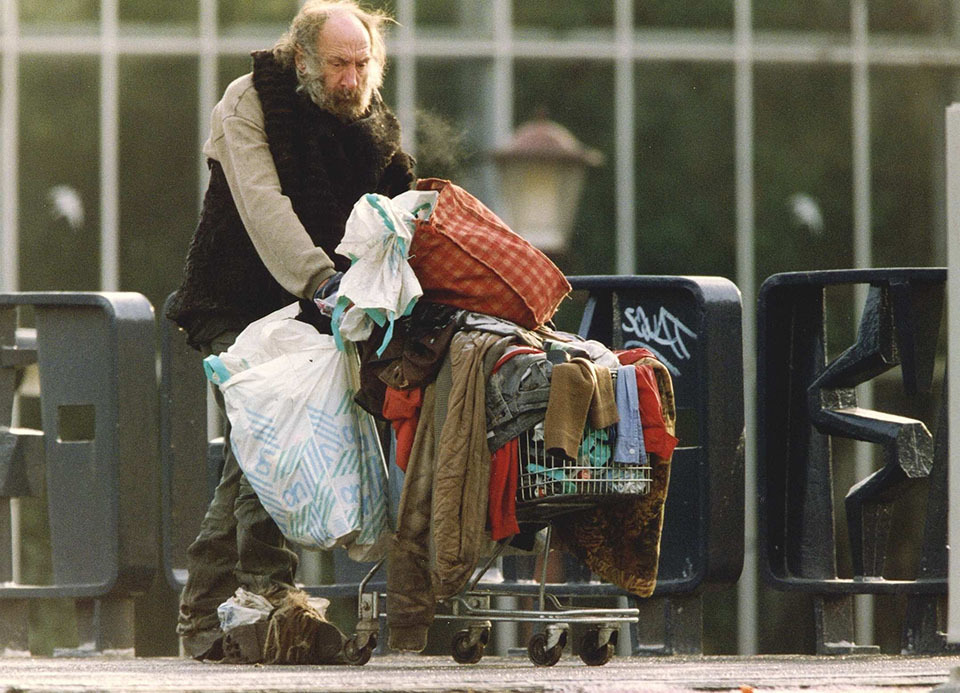 Vandalism with graffiti also still persists.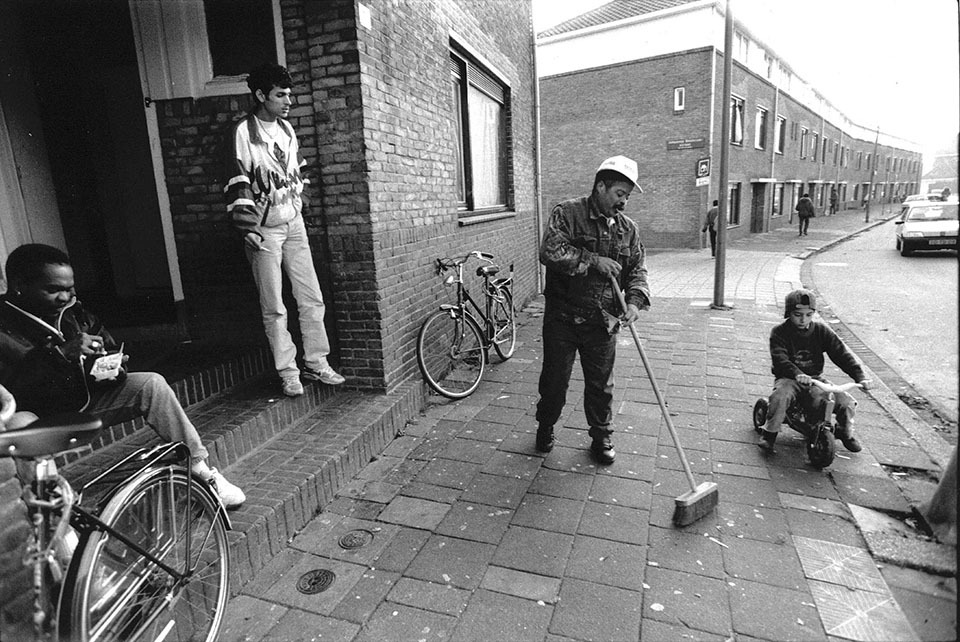 Immigrant workers taking an early integration course: scrubbing the pavement in front of your door like a Dutch housewive.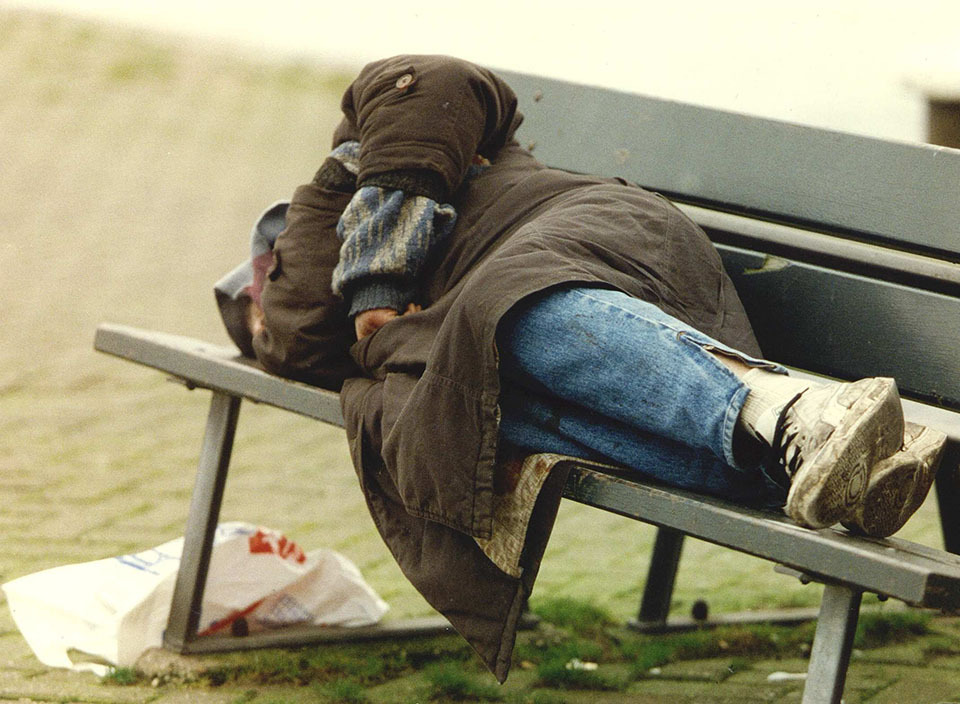 Clever: this type of park bench had a slightly sloping seat, so that you wouldn't roll off it when sleeping.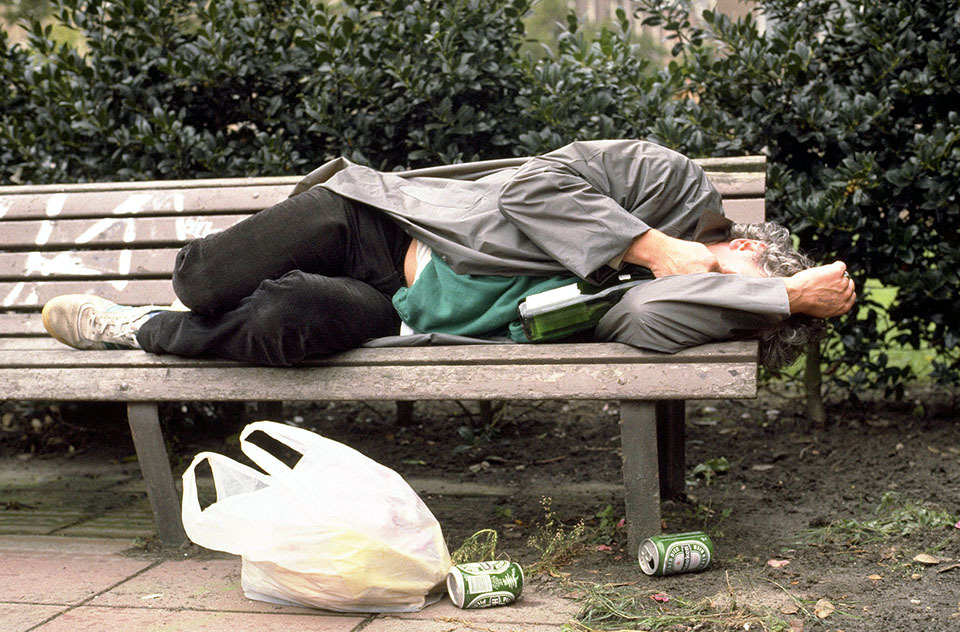 This bench doesn't, so the person lying on it chose something else to hold on to.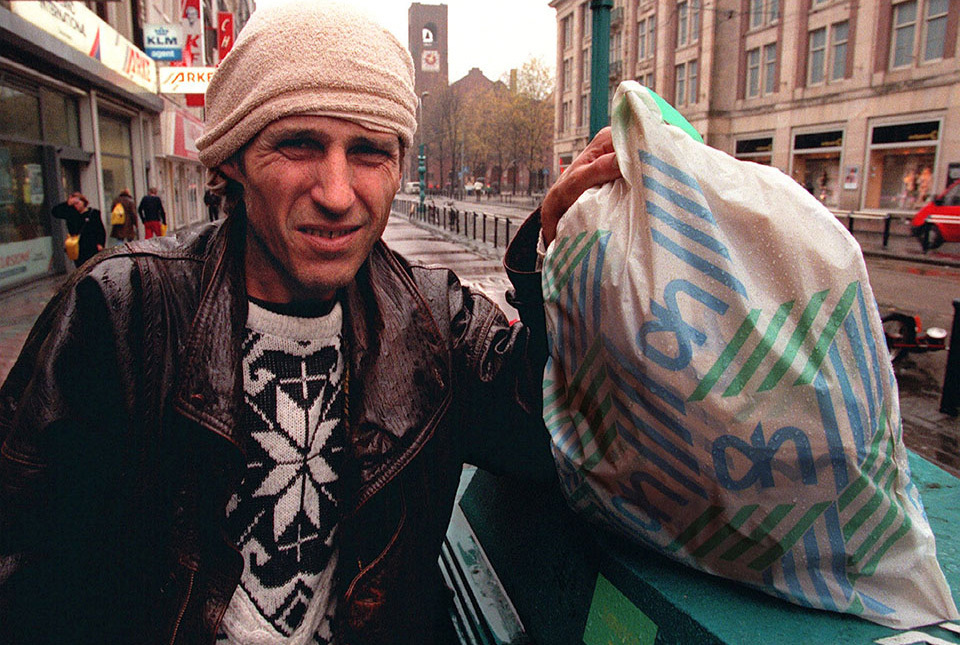 Picture from a distant past, when Albert Heijn's groceries were still affordable for everyone.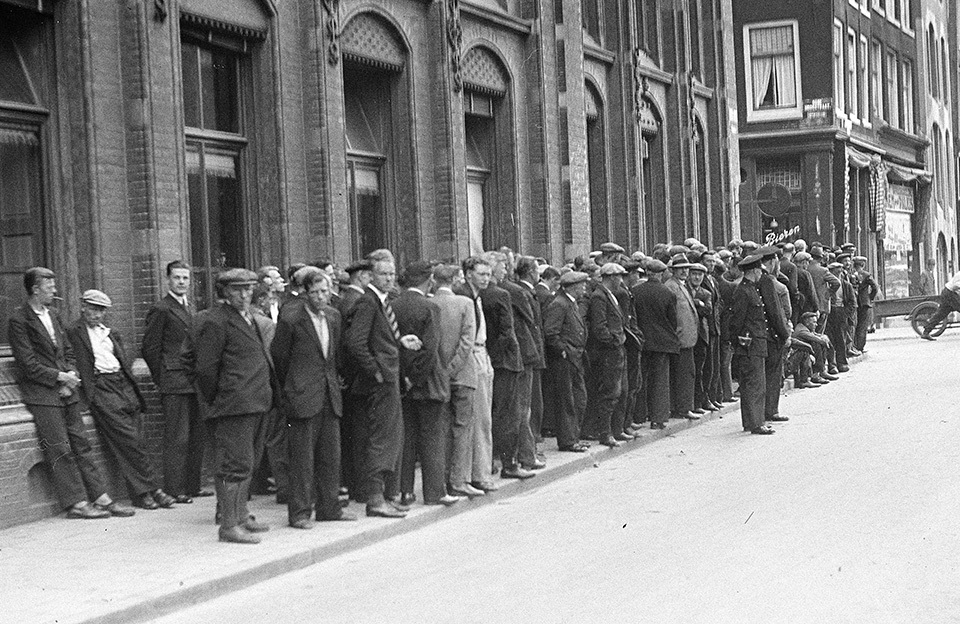 Early thirties welfare line in front of a soup kitchen. Please note the people in suits: unlike today, bankers were the first to suffer from economic downturn in the 1930s.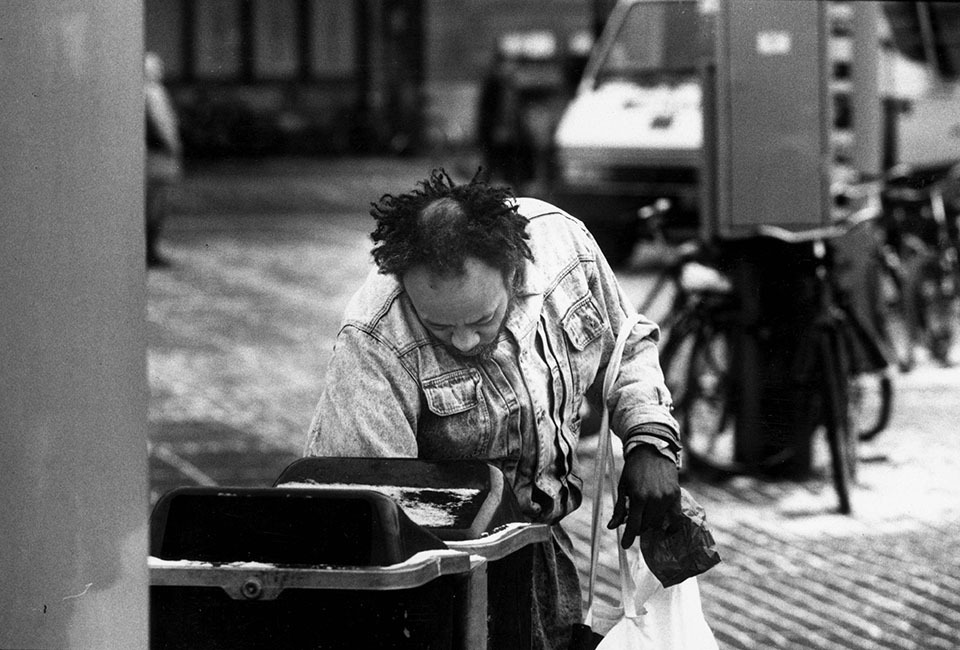 Man in the street shopping in the public frozen foods department.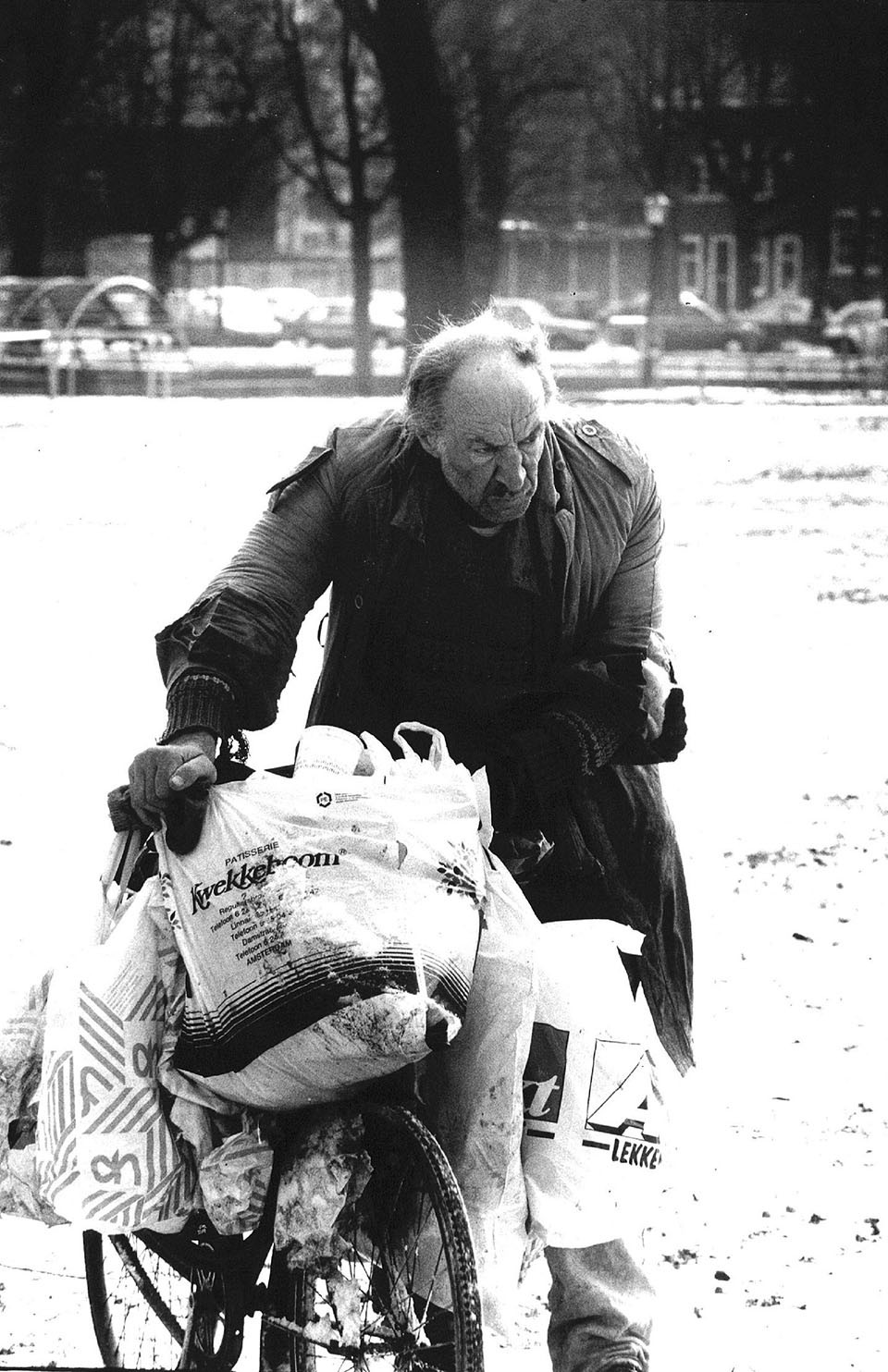 Man keeps a watchful eye in protection of his big bag of croquettes.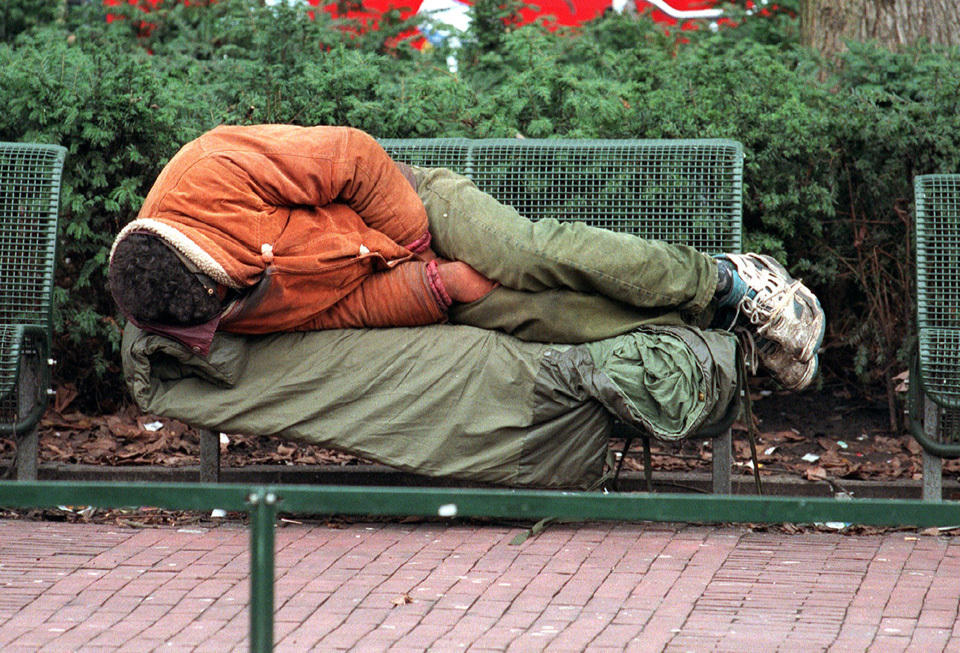 This type of park bench is very resistant to vandalism, but they're utterly terrible to sleep on.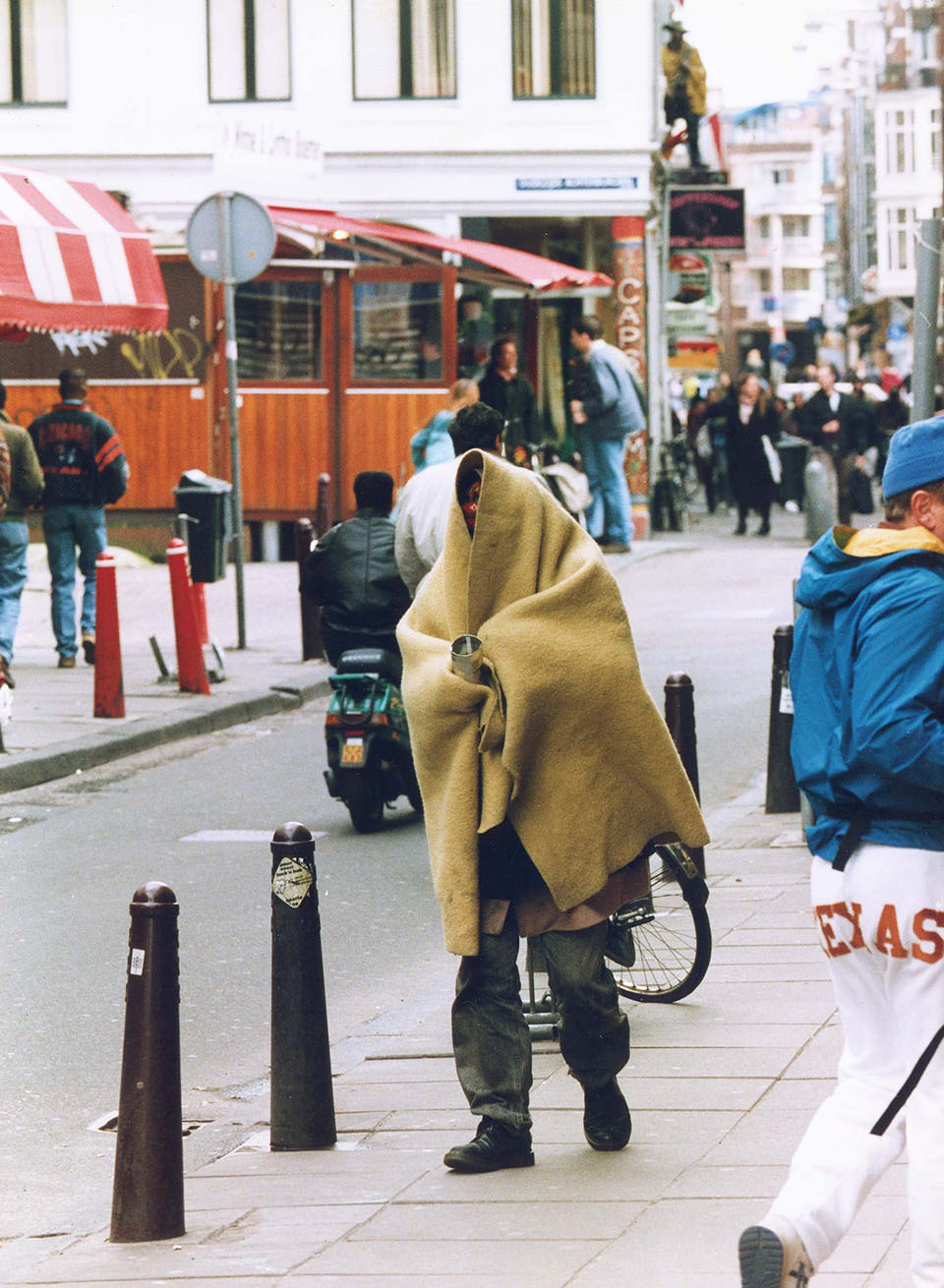 Not even enough money for a decent jellaba.
NOM!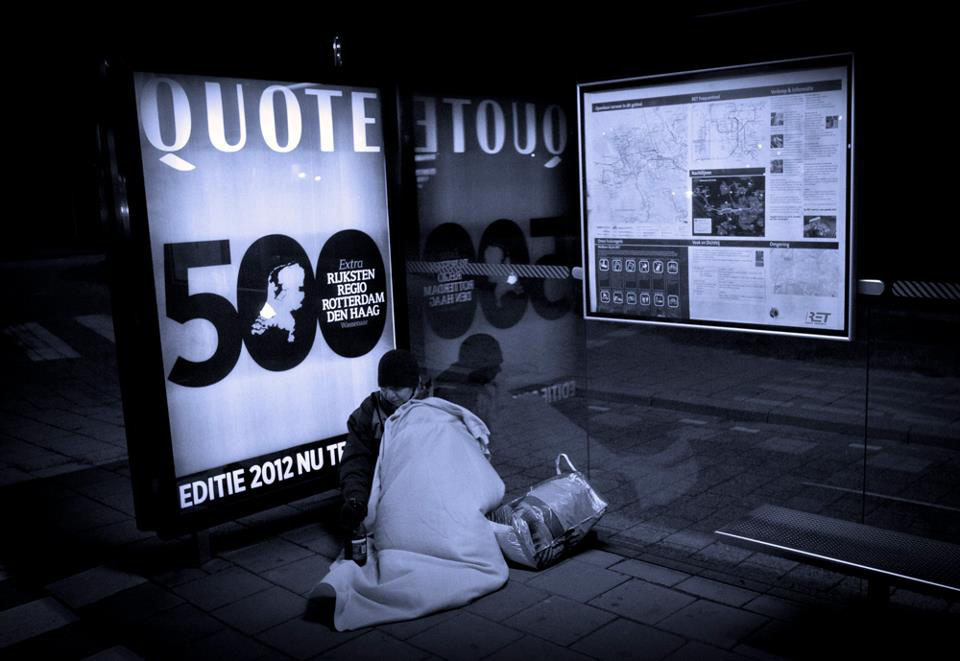 Image by Look J. Boden. This picture zooms in on the wide gap between Quote, a magazine that publishes a list of the 500 wealthiest Dutch people every year, and poverty.