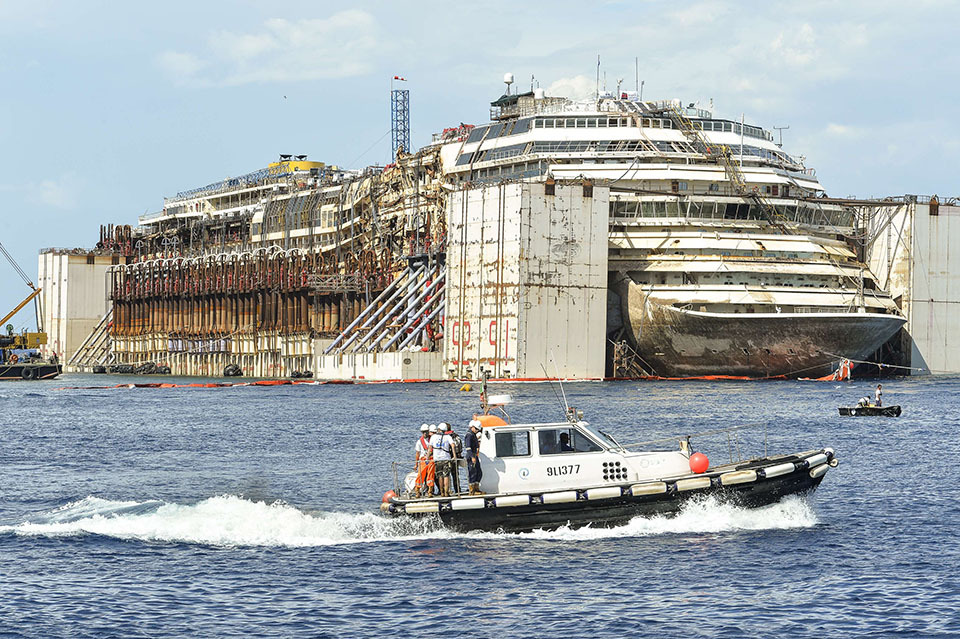 Inside the Costa Concordia after 2 years
Italian police have released footage showing the underwater interior of wrecked cruise ship Costa Concordia. The wrecked ship is now being towed to the port of Genoa for scrapping after a two-year salvage operation.
Its removal is one of the biggest ever maritime salvage operations.
The Concordia struck a reef off the Italian island of Giglio in January 2012 and capsized, killing 32 people.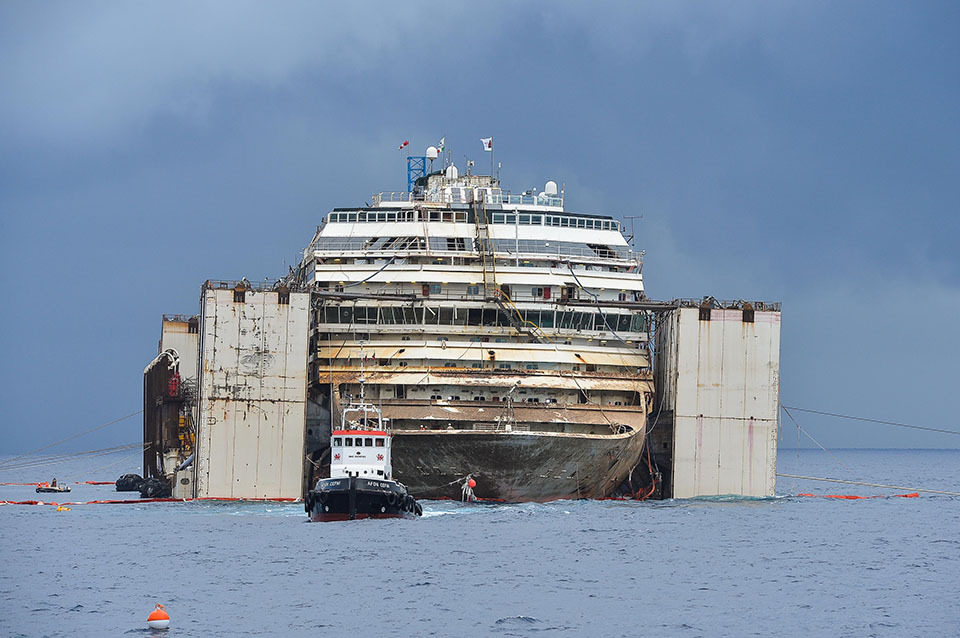 Photo shows the Costa Concordia cruise ship after being refloated using air tanks attached to its sides on July 22, 2014 at Giglio Island.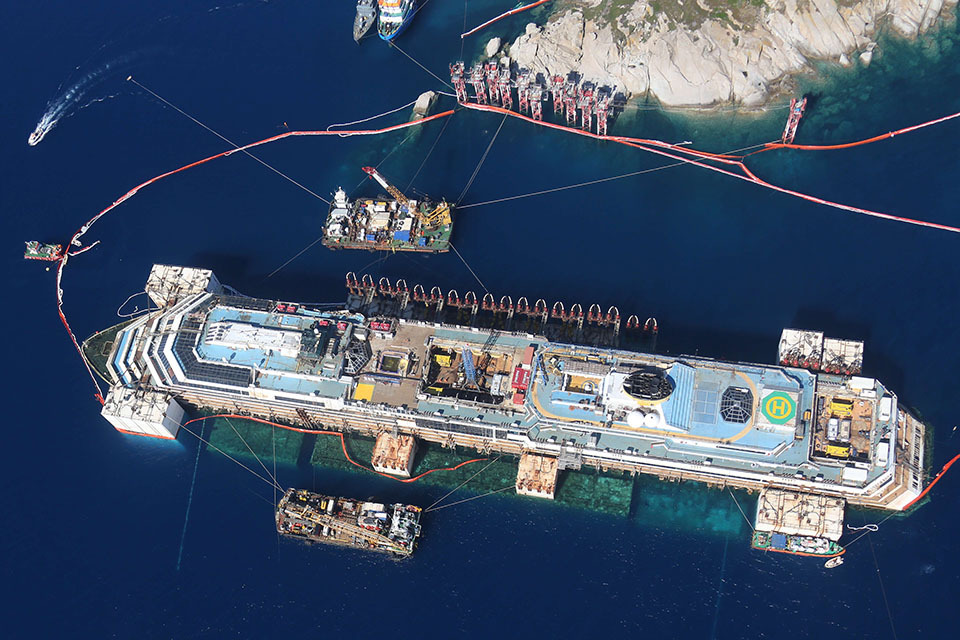 This handout picture released on July 20, 2014 by the Protezione Civile Italiana (Civil Protection) shows an aerial view of the refloated wreck of the Costa Concordia cruise ship off the Giglio Island.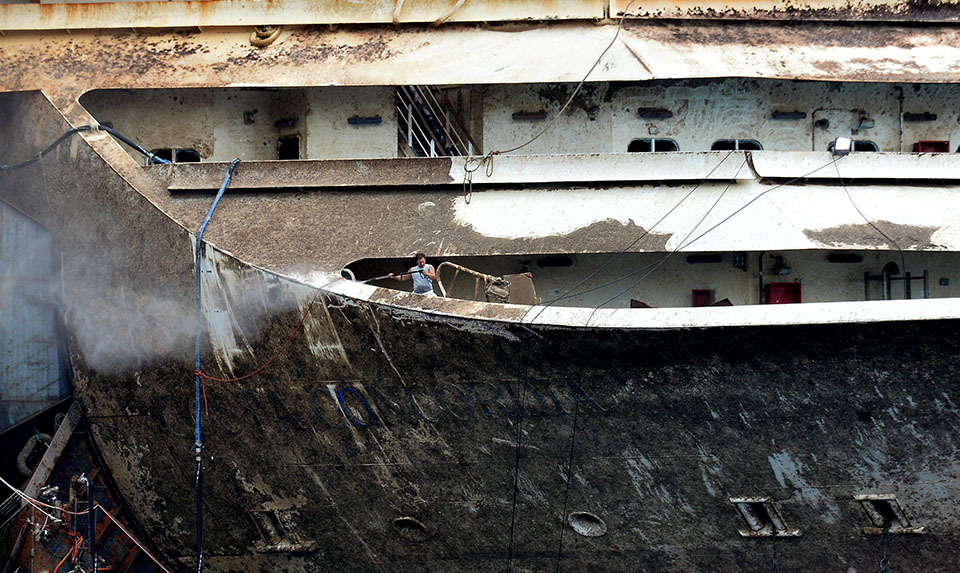 A worker washes on a deck of the luxury cruise ship Costa Concordia at Isola del Giglio, on July 22, 2014.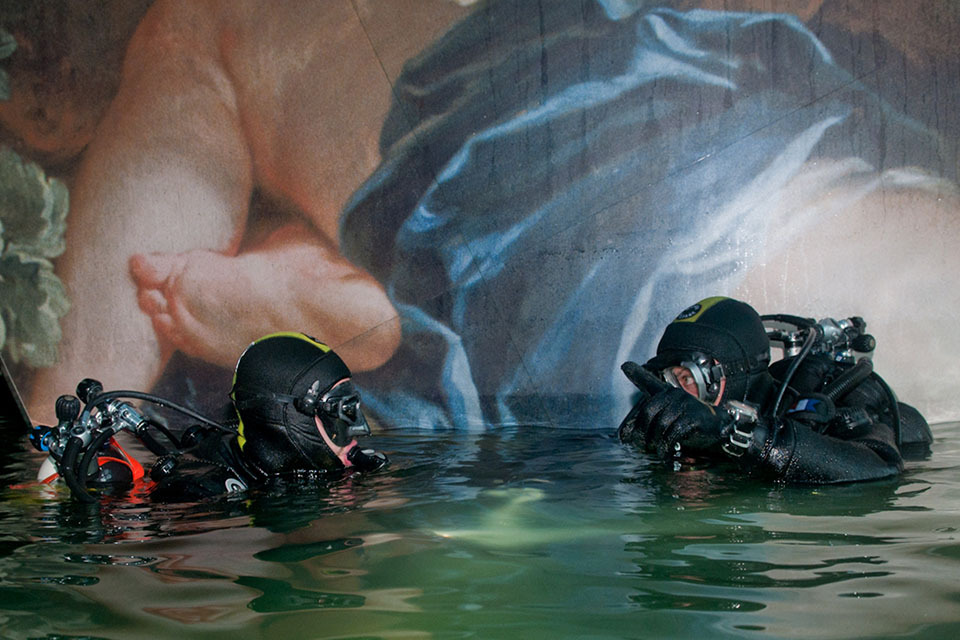 This handout picture released by the Marina Militare (Italian Navy) press office on January 24, 2011 shows divers of the GOS Palombari diving squad searching inside the stricken cruise liner Costa Concordia lying aground in front of the Isola del Giglio (Giglio island) after hitting underwater rocks on January 13.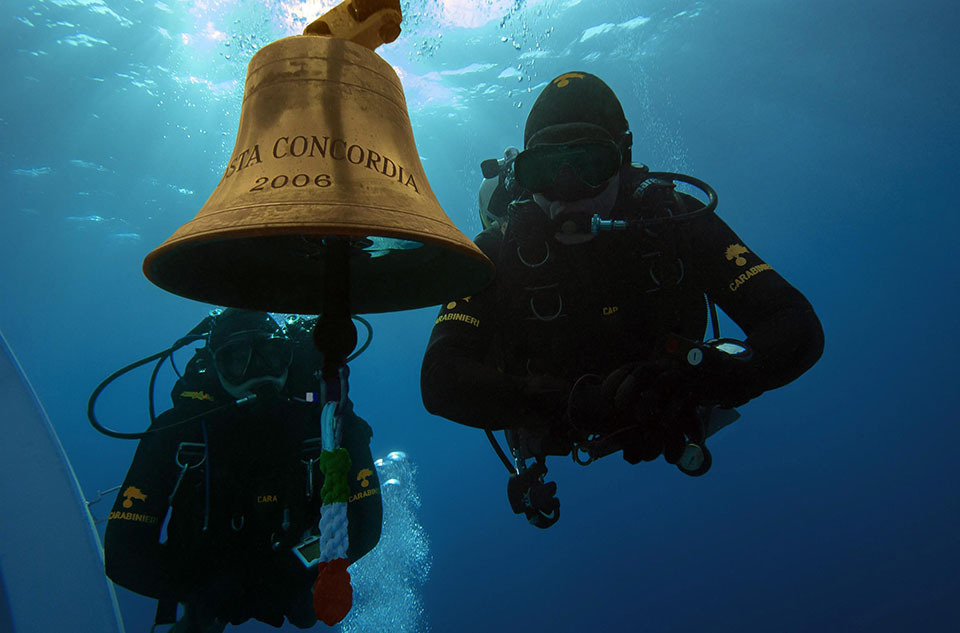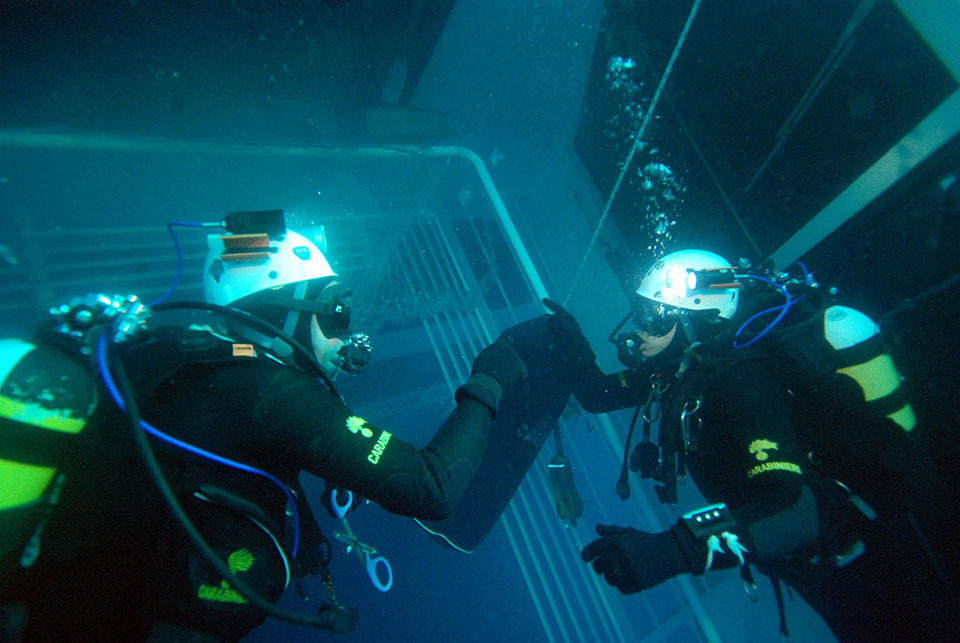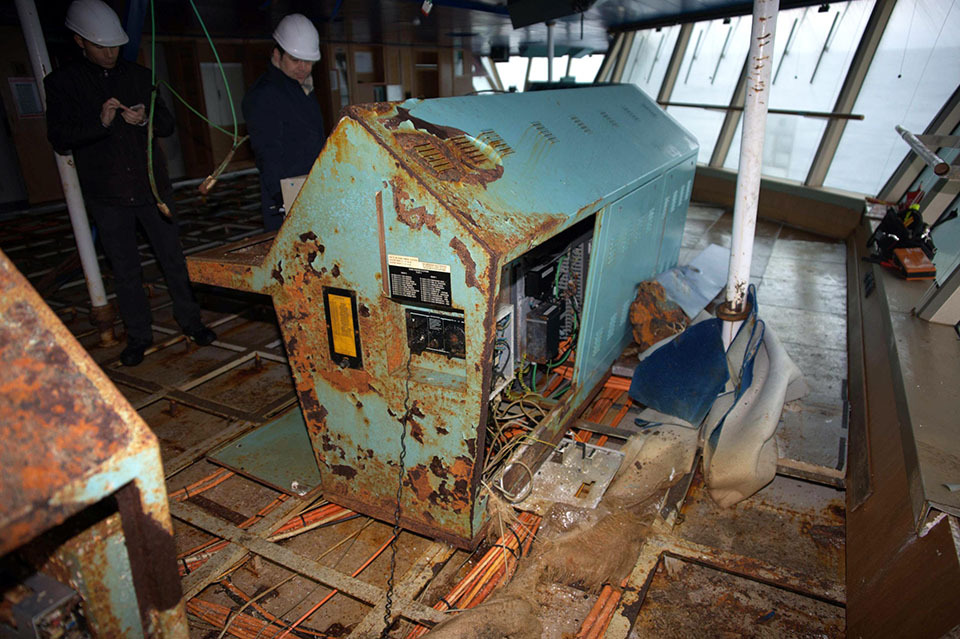 An undated handout picture released by the court of Grosseto, Tuscany and made available on 21 July 2014 shows a detail in the interior of Costa Concordia cruise ship wreck