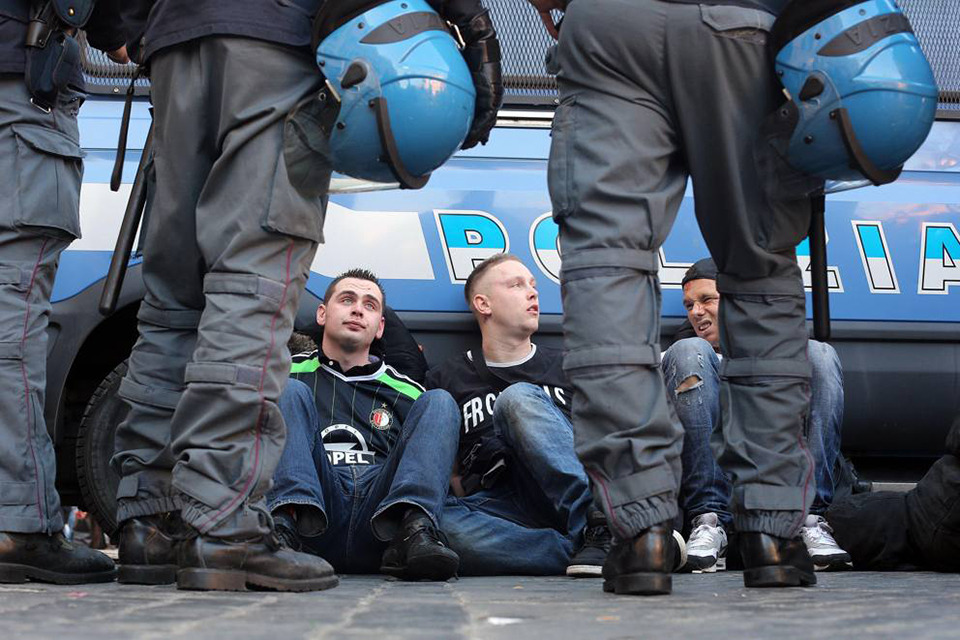 Rotterdam Feyenoord fans clash with riot police Roma
Feyenoord fans have clashed with police before their Europa League match with Roma in the Italian capital. Italian police claim to have made 22 arrests and charged eight fans after trouble flared in the city centre. Supporters damaged buildings and clashed with riot police at the Spanish Steps and left the square's Baroque fountain full of empty beer bottles. "Feyenoord should pay for the damage caused by fans to the city," said Rome government official Livio Ricciardelli.
Around 7,000 Feyenoord fans are believed to have travelled to Italy for the first leg of their last-32 knockout tie which ended in a 1-1 draw at the Stadio Olimpico.