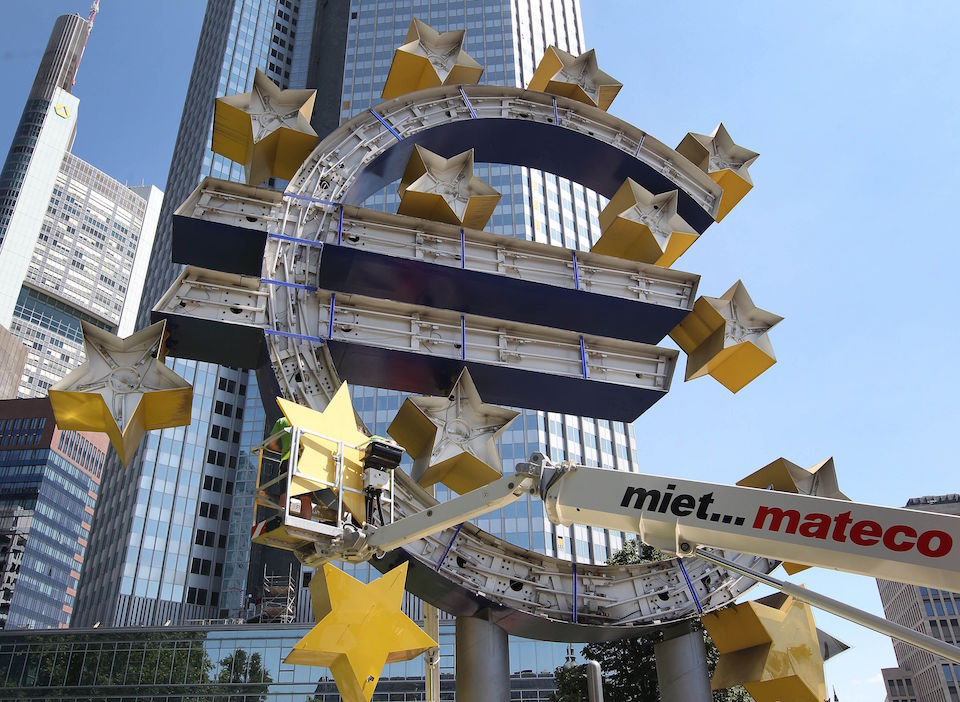 ECB FRANKFURT TAKES EURO DOWN
Workers take down the stars at the Euro logo in front of the former headquarters of the European Central Bank (ECB) is seen in Frankfurt am Main, central Germany, on July 6, 2015. All eyes were on the European Central Bank following the resounding 'No' in the Greek referendum, with the ECB seen as the only institution capable of calming market panic and preventing the Greek economy from collapsing.
But more than that, these images form a brilliant metaphore for the current shape of the eurozone monetary union, where political panic, failed ideals, euroscepticism and the preservation of democratic values struggle for the upper hand. The timing could not have been better as Europe wonders: should they even bother putting the stars back up again?